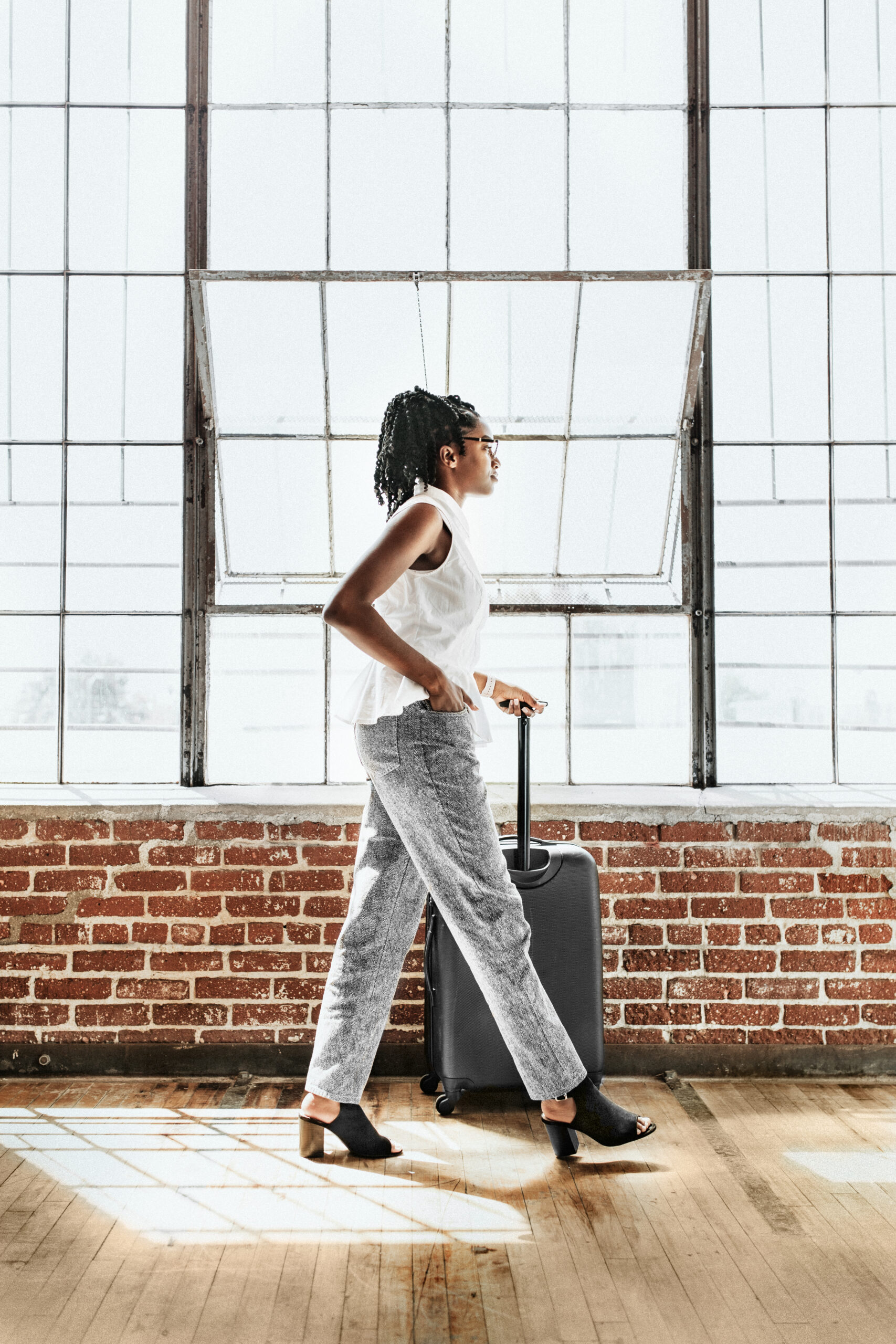 Black and Abroad: We Out: Leaving the Blah and Embracing the Life of Your Dreams Abroad
August Course – SOLD OUT
September Course – SOLD OUT
NEXT COURSE OCTOBER 2021.
---
"I will not have my life narrowed down.
I will not bow down to somebody else's whim or to someone else's ignorance."
Bell Hooks
THAT!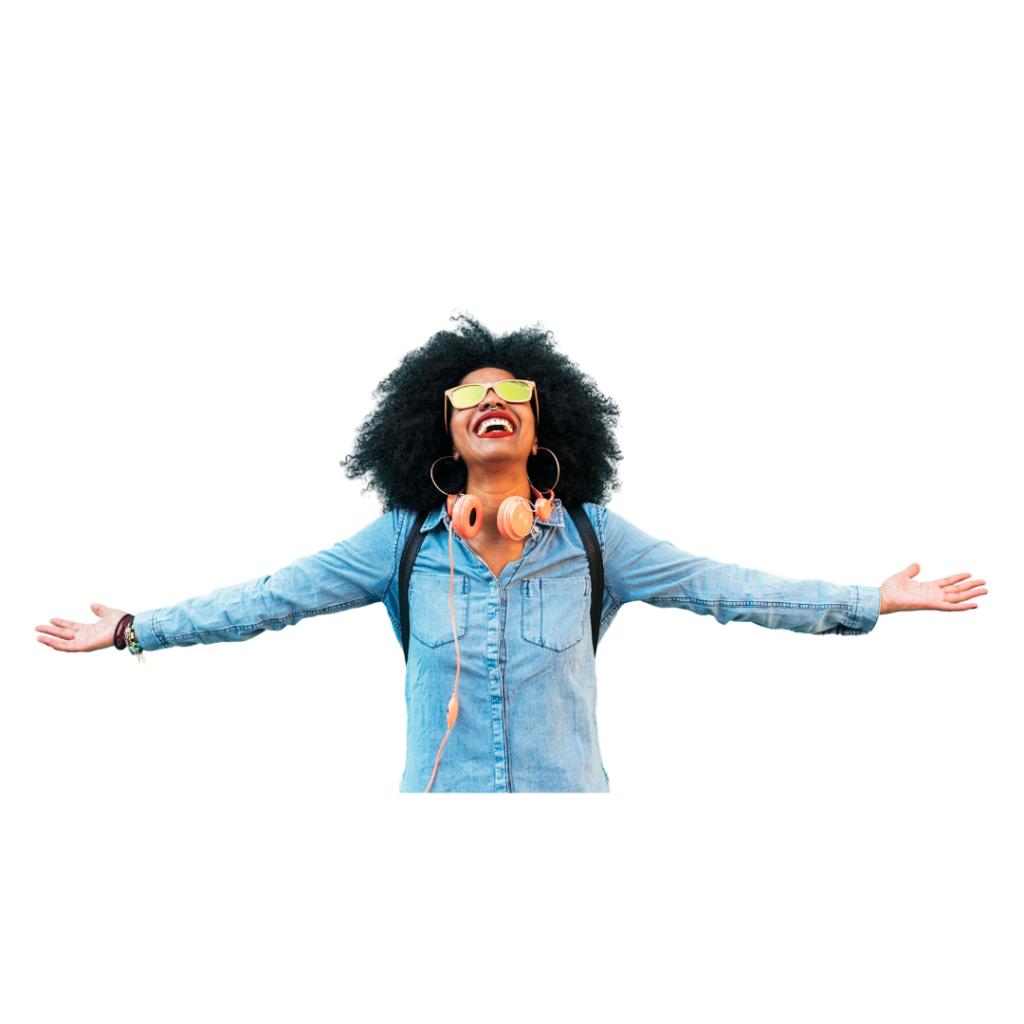 I felt that in my soul… and I know you did too!
Bow down to who?
For what??
Chile, we Black women are magical!
We need not bow down – EVER – to anyone.
Humanity is our offspring, creativity is our crown, and constellations wish they could be at least somewhat as bright.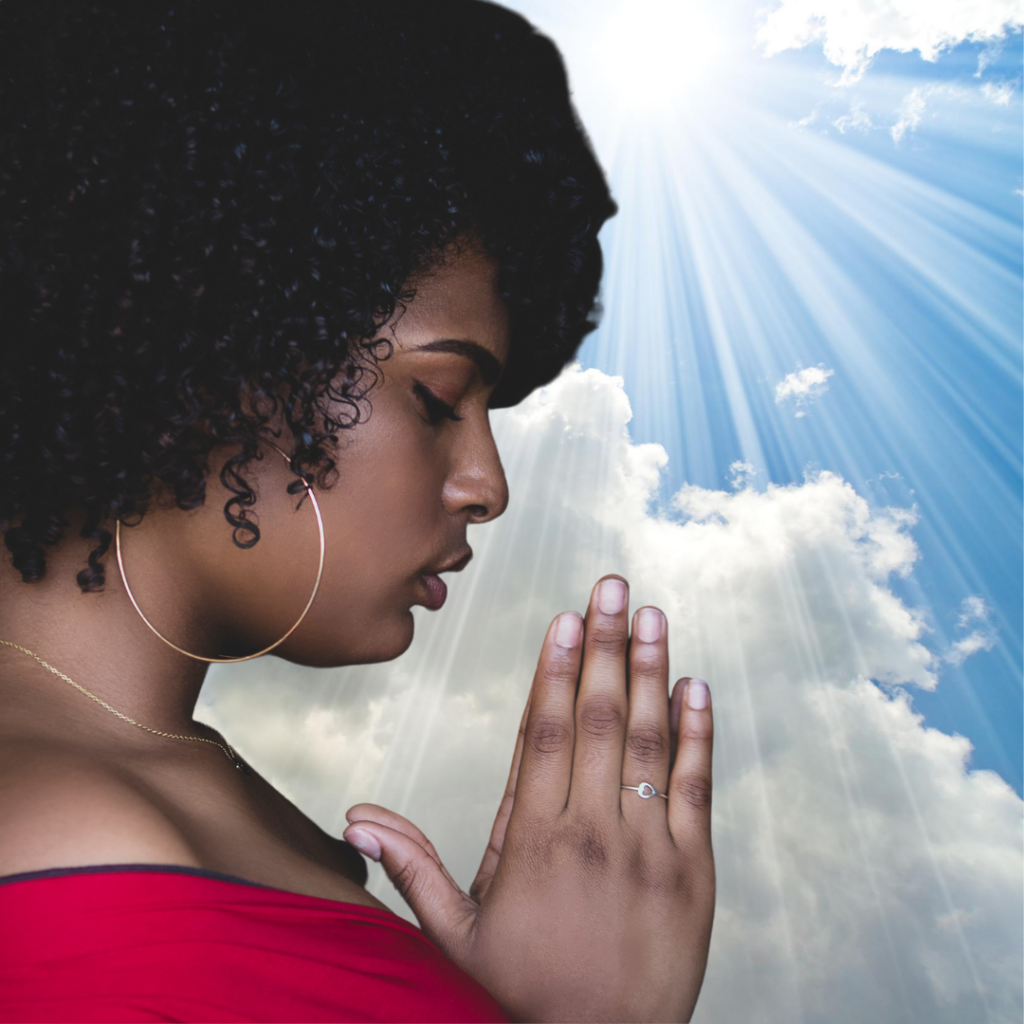 We are both designed and destined to shine. We Out: Leaving the Blah and Embracing the Life of Your Dreams Abroad is specifically tailored to match your life with your radiance.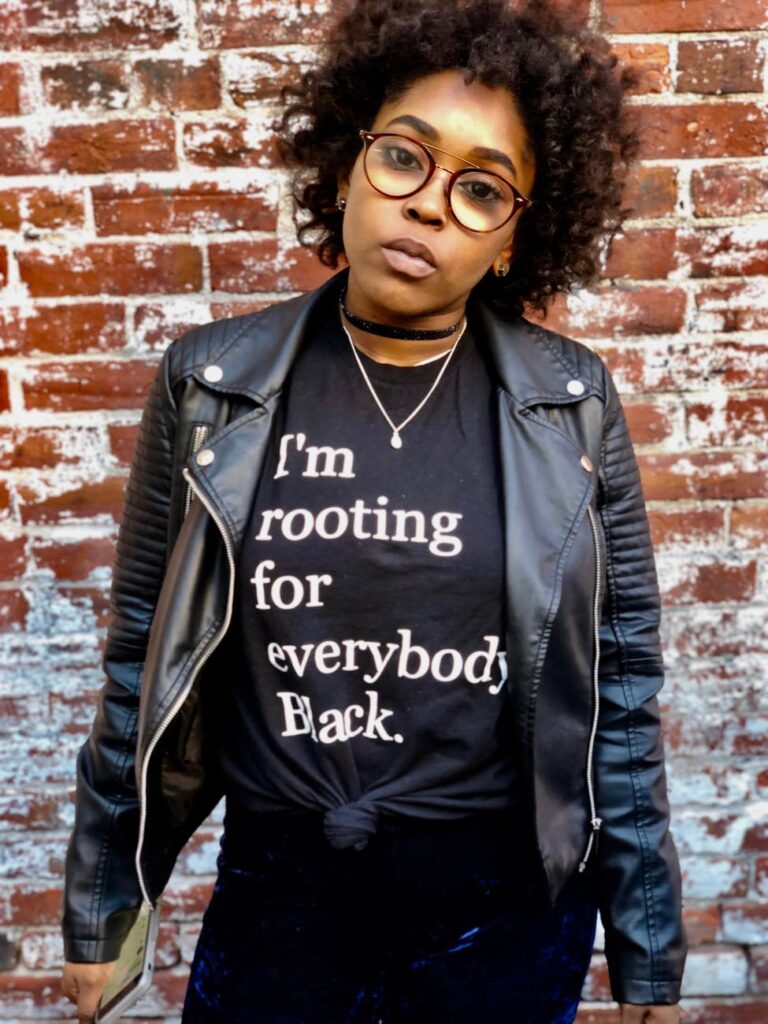 Is We Out: Leaving the Blah and Embracing the Life of Your Dreams Abroad the course for me?
You tell me.
Are you one who believes adventure and financial freedom can coexist?
Then, sista, you found what you've been looking for!
This course is for any Black woman who desires to thrive while traveling or living abroad. Here you will receive a complete understanding of the Black & Abroad experience.
Sista, if you're fed up with surviving and ready to indulge in a thriving life, We Out: Leaving the Blah and Embracing the Life of Your Dreams is for you. Not only will receive the guidance of a 25-year veteran of the expat lifestyle, you will also have the support of an enclave of women just like you.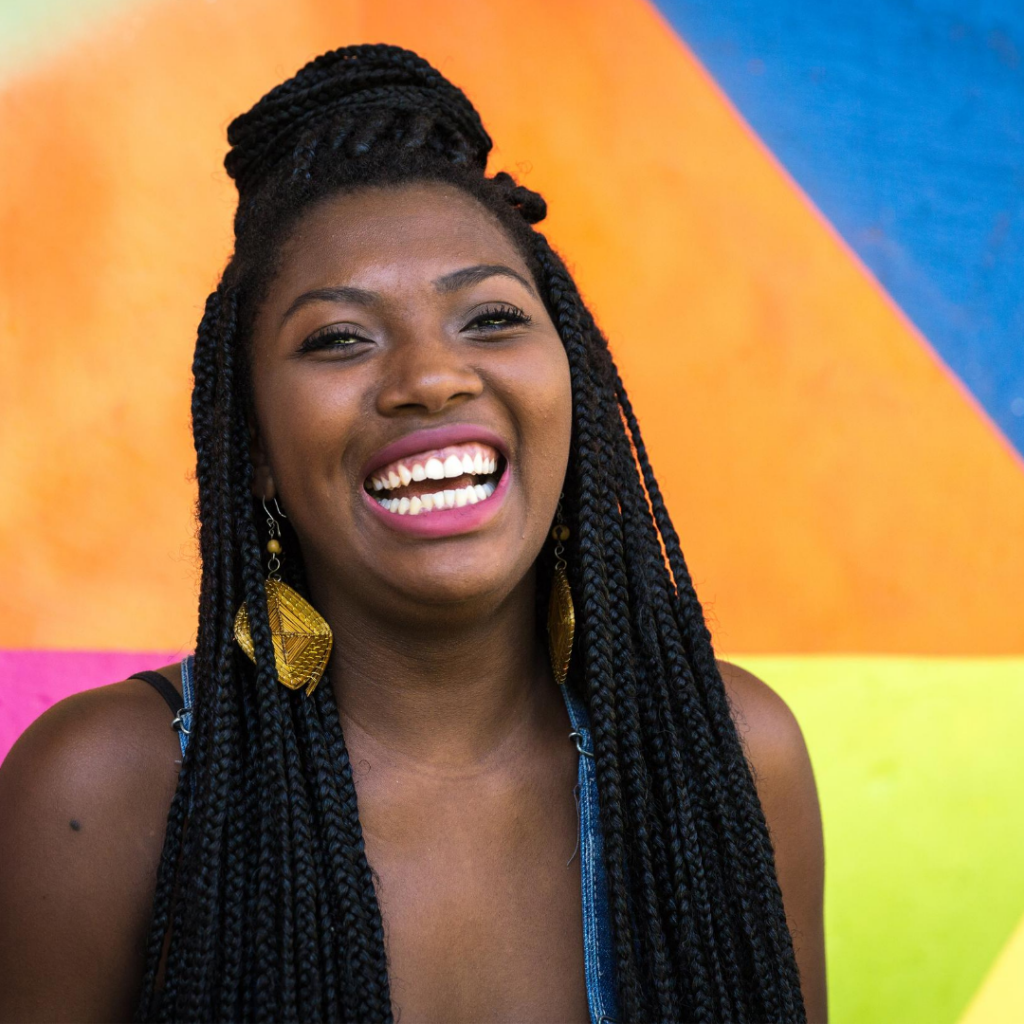 What makes this course unique?
While there are a number of instructional courses that focus on moving abroad, none specialize in supporting our Black Girl Magic.
This is all for you, Boo! We Out: Leaving the Blah and Embracing the Life of Your Dreams Abroad is strategically designed to prepare and undergird Black women who are ready to step into ALL of their glory while engaging in an authentic community of other melanated beauties who are doing the same.
You are NOT alone in wanting to move alone.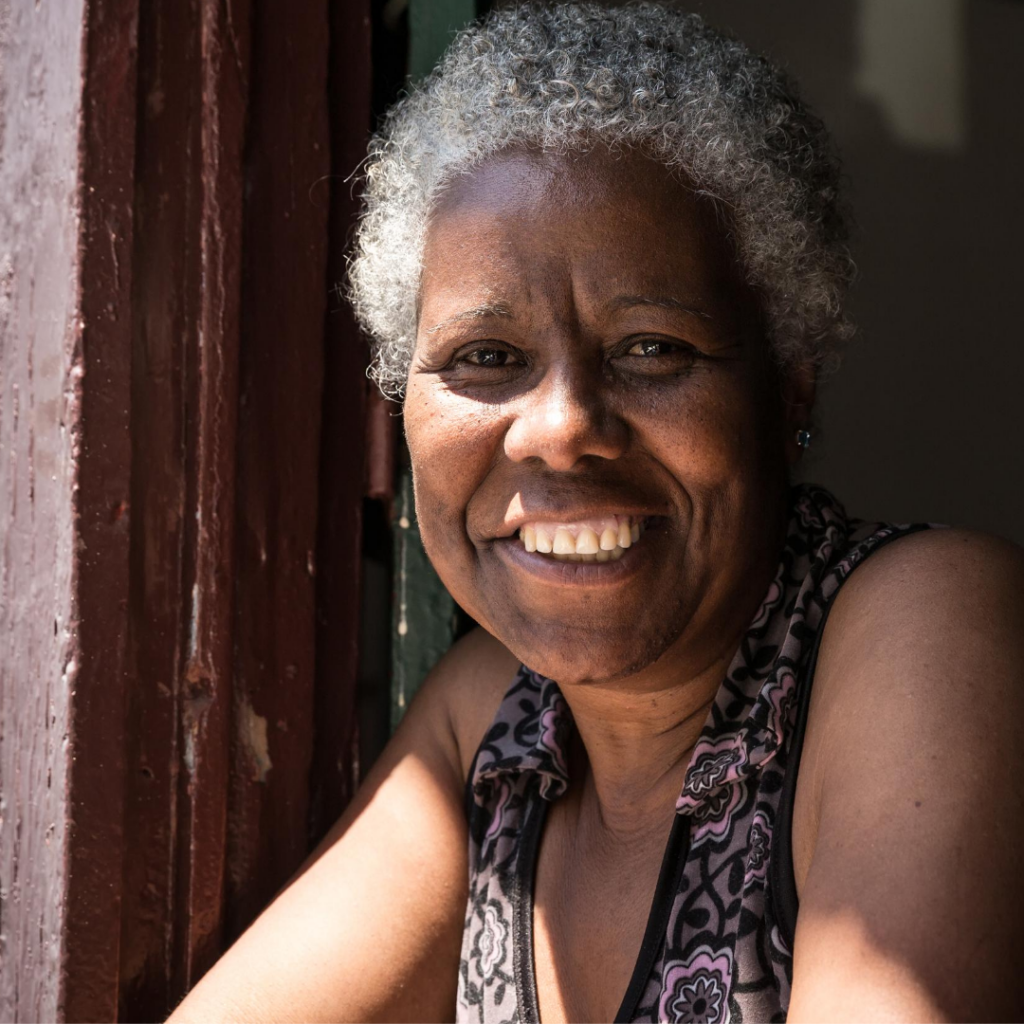 How often does this course meet?
Our meetings are 90-minute Zoom sessions hosted twice each week. The course will take place on Tuesdays and Thursday EST 7pm-8:30pm
What can I expect to learn?
You can definitely expect us to hit the basics:
Generating income to fund your dream lifestyle while living abroad
Developing a realistic game plan
The nitty-gritty of full-time life abroad
Creating an implementable exit strategy
Which works for you: Expat vs Digital Nomad Life
Hotspots for expats and digital nomads
Must-have apps for expats and digital nomads
Best-fit locations based on your personality, interests, and aspirations
Visa requirements
Need to Knows: Health insurance & travel insurance
Housing options
Childcare 101
Voting in the U.S. while living abroad
That's a lot, but there's more. Here are the sista girl-specific topics to be addressed:
Overcoming limiting beliefs and mindsets
Dealing with haters
The real about dating abroad while Black
Racism, colorism, and sexism beyond our borders….because yes, it's everywhere.
Dealing with onlookers
Loving the skin you're in
The legacy of colonialism and imperialism
Manifesting the life of your dreams
Getting through the hard days
Hair care
Remaining connected to Black culture
Adjusting to culture shock
Overall safety
Creating an ancestor table to draw strength from the women who paved the way of strength and tenacity for you
Consider this a sneak peek. We'll touch on so much more!
Correct me if I'm wrong, but you're not leaving the States to dive head-first into the same American-type shit show that you long to escape.
You are ready to live your best life abroad and We Out: Leaving the Blah and Embracing the Life of Your Dreams is your key to getting prepared!
How much can I expect to pay?
The investment for the thriving abroad life that you desire is $1499.
Note that payment plans are available.
What is included in the cost?
Weekly lesson plans
2 x Week Group Zoom calls
A list of must-read picks to prepare for life abroad
Access to The Jackie O. Method private Facebook group
6 months of unlimited 1:1 coaching via email from Jackie O.
Bonus #1: 1-hour of 1:1 coaching
In appreciation of your one-time FULL payment of $1499, you will receive an hour of coaching with me at absolutely NO additional cost! (Please note this option is not available to folks on the payment plan)
Value: $150
Bonus #2: Mornings that Matter e-book
I am a Yoruba woman who believes in the power of a strong ritual. We are connected to our ancestors and a higher power. I have created a detailed, highly-effective routine based on my spiritual heritage and modern research that will invigorate and energize your day when followed. Upon registering for [course name], you will receive this ebook as a gift.
What you will learn:
Morning exercises that increase flexibility, strength, and energy
How and why affirmations should be used daily to attract your desired reality
Best practices for meditating and visualizing your dreams
How and why journaling plays a significant role in transforming your reality and helping you to become a digital nomad
Value: $50
Bonus #3: Making Healthy Moves
Are you ready to supercharge your positive energy and manifesting vibration?!?! This 6-week diet and exercise program is guaranteed to rapidly change your mood and energy level in addition to getting you physically ready to take flight!
Value: $100
Bonus #4: Printable Black Girl Magic Affirmations ebook
Print and stick these affirmations all over your walls! Be reminded daily of just how breathtakingly amazing you are. These powerfully intentional affirmations give you the much-needed pick-me-up to raise your energy, practice patience, and become totally rooted in the badassness needed to attract your dream digital nomad life. Sis, you are Black Girl Magic!
Value: $15
Bonus #5: Printable 10-minute weekly Jumpstart Your Mornings Workout Schedule
Enjoy the convenience of these suited-for-anywhere workout routines that are sure to provide the boost of energy needed to get the most out of your day.
Value: $15
Bonus #6: Meditation for Success & Abundance
This powerful and inspiration guided meditation will attract wealth, success, and travel into your life. Read it daily for the next 30 days and watch your life shift for the better.
Value: $15
Register NOW to receive these life-giving bonuses totaling over $300 for FREE!!!
BECAUSE YOU DESERVE MORE!
Jackie O.