Black Women THRIVING Mastermind Group
Ready to meet some awesome women living or planning to move abroad or travel full-time, make friends for life, learn about job opportunities and share skills?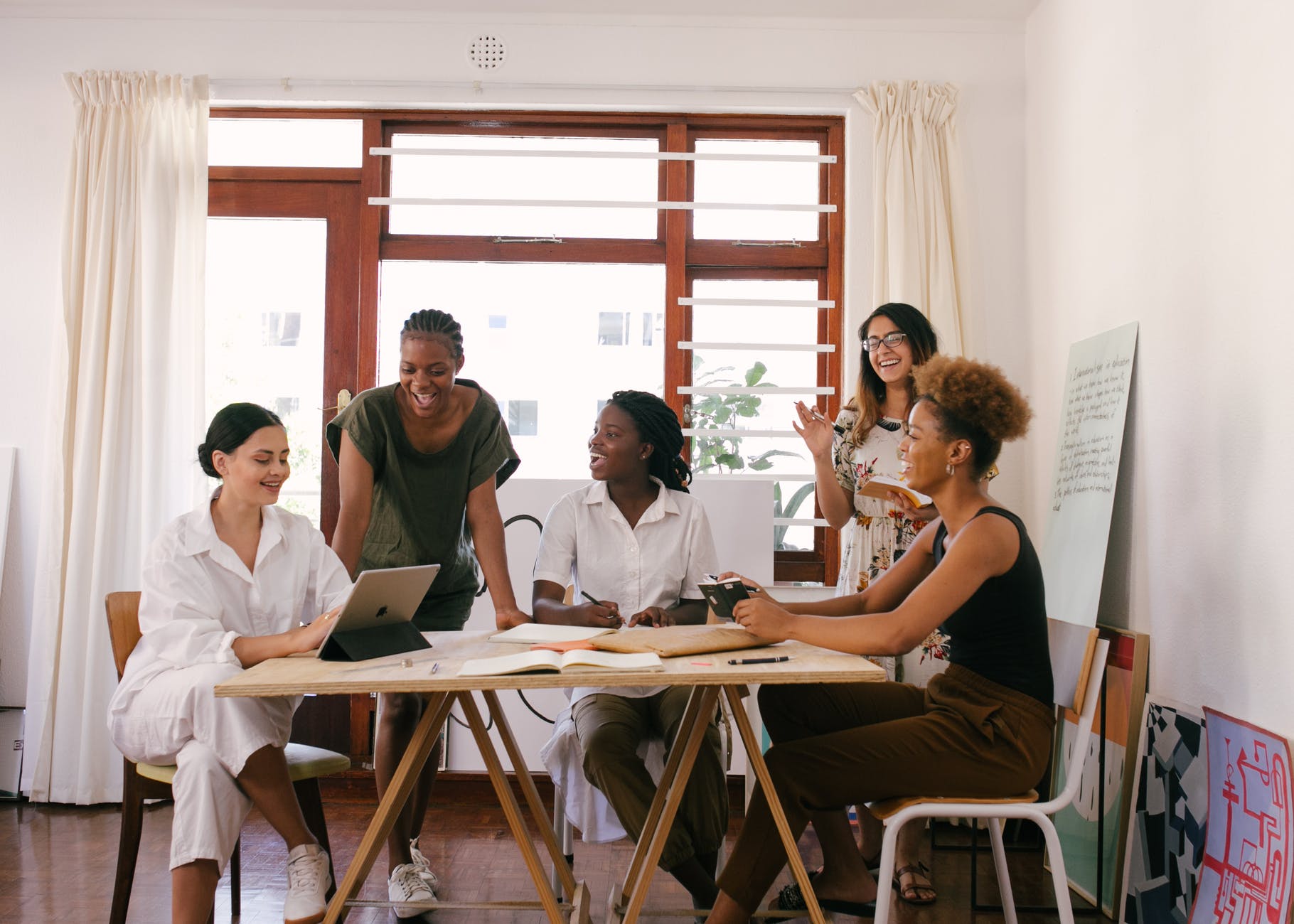 Join a group of fabulous Black women for our Master Mind Group
Join an Online Community of of Fabulous Black Women
In the Group, we host the following:
WEEKLY GROUP CALLS
Weekly group coaching call with a deep dive into one topic each week, we'll be covering a variety of marketing topics and step-by-step strategies to move your personal, professional and business life forward.
MONTHLY GOAL SETTING SESSIONS
Our goal setting sessions are where we work together to create individual SMART (Specific, Measurable, Actions, and Time Oriented goals and meet them.
MONTHLY Q&AS WITH CURRENT BLACK EXPATS, DIGITAL NOMADS,LOCATION INDEPENDENT BLACK WOMEN, AND BIZ EXPERTS
We keep a calendar of events to inspire, motivate, educate you and get you to leading and living your dreams.
BI-ANNUAL VISUAL BOARDING SESSION
We host live BI-ANNUAL VISION BOARD ONLINE SESSION to help you stay on track and make those dream goals happen – personal & business-related.
BUSINESS CREATION SPRINTS
Struggling to get all your biz ideas created? Every month we host a Building Your Business Creation Sprint to help you get those biz ideas actualized created.
REMOTE WORK BEST PRACTICES SESSIONS
We host regular sessions to help you find remote work, develop remote businesses and help you optimize remote work.
RAPID FIRE FEEDBACK SESSIONS
Tap into the EXPERTISE OF THE GROUP! Every month you'll get a chance to share your projects and get feedback and support from our members and Jackie O.
BLACK TRAVEL WRITERS BOOK CLUB
We all love to travel, so why not read and discuss travel books and short stories over your favorite beverage.
ACCOUNTABILITY BUDDIES
Every quarter you get the chance to get paired with a buddy for extra accountability.
BE IN THE KNOW
Always be aware of the newest trends, tips and changes in the world that matter to you and your business.
FUN SOCIAL EVENTS
Each quarter we send out a survey looking for feedback of what sort of social activities you would like to see. So far for 2021, we have the following planned – virtual movie night, cocktail parties, virtual story telling for children under 5, virtual fashion shows and more.