A Guide to
VISITING THE CANDY AND ICE CREAM MUSEUMS IN SAN FRANCISCO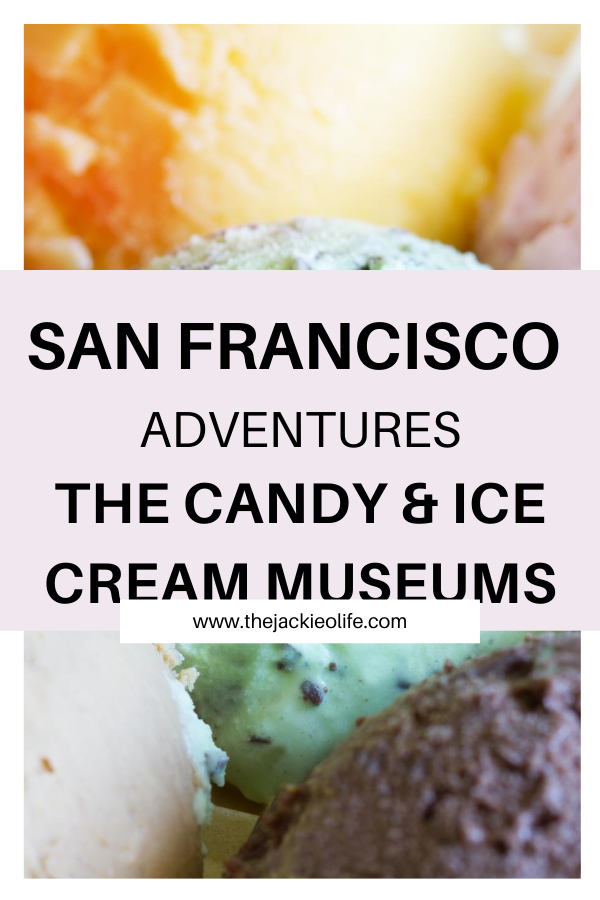 I am a sucker for a good museum. Recently, Baby Ruth and I visited her hometown of San Francisco, California. I decided to check out two museums that had opened after I moved away from the city by the bay. First and foremost, if you are looking for some intellectual stimulation or discourse, these aren't your museums. If you are looking for sweetness, color, fun and giggles, then check out both of these places next time you are in in the Bay area.
Candytopia
Ever watch Willy Wonka and the Chocolate Factory and wish you could be Charlie? Well, Candytopia is probably your best bet. Love color? Candytopia will be a feast for your eyes. The candy itself is meh. I've had a better variety in an awesome candy store. Candytopia is more about the instagrammable photos and indulging in play than it is about amazing candy. If you are searching for amazing candy go elsewhere. Be warned:,If you use any kind of drugs, this museum could either be super amazing or utterly terrifying. Buyer beware.
Pros:
The staff is super friendly.
The place is just fun.
You can take amazing photos of you and your kiddos.
Cons;
No place for nursing a baby.
Candy itself is kinda blaaaaah.
It's not cheap but babies are FREE!
The marshmallow pool is perfect for flopping around like a seven year old child, but not the safest thing to do with a 3 month old baby.
Share this post: