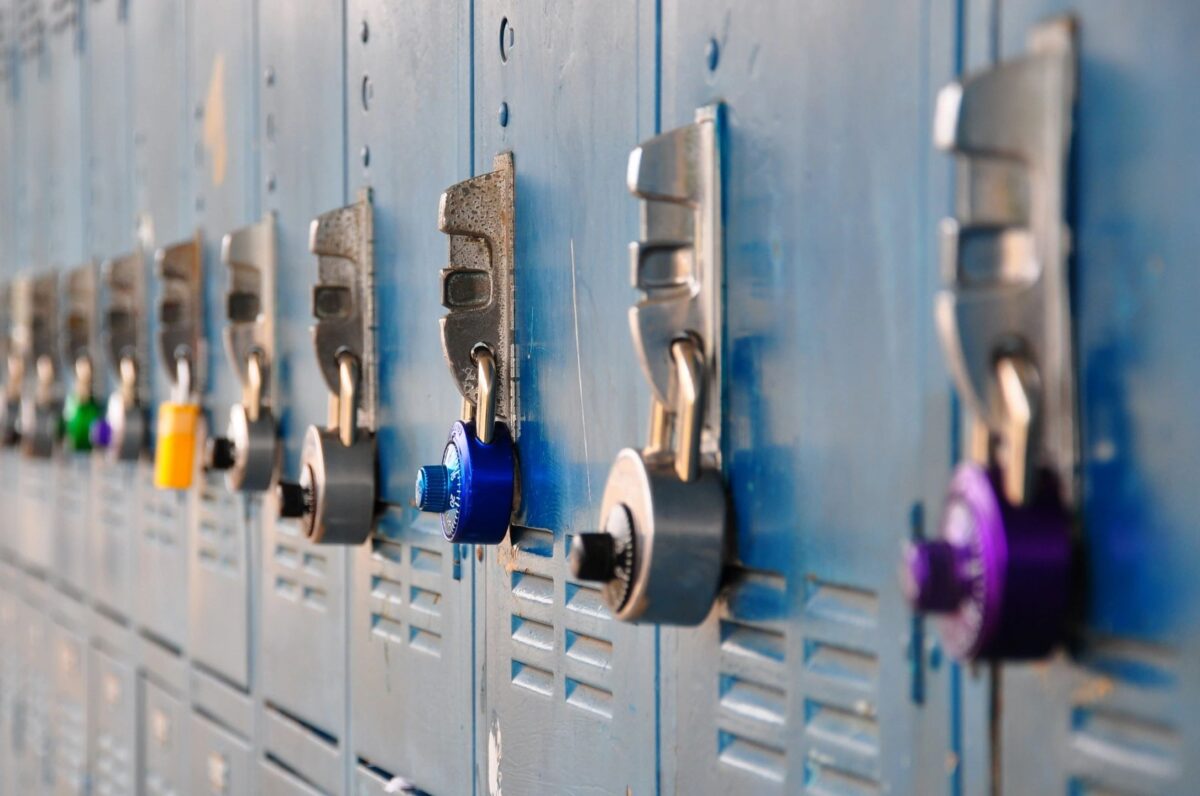 As a Black mother, one of my top priorities is ensuring that my daughter's spirit is protected. I don't take this responsibility lightly, and I'm constantly on the lookout for spaces where she can be her authentic self without feeling marginalized or invisible. So when it came time to find a kindergarten for my daughter, I had high expectations—and sadly, I've been far from impressed.
It seems like every time I turn around, there's another issue. Whether it's a school that's not interested in enrolling Black students or one that doesn't have any Black teachers on staff, it feels like we're always starting from scratch. The thing is, I know my child is brilliant and deserves the best education possible. But it's been so hard to find a school that honors her spirit while also meeting my academic standards.
I'm not giving up though. I know there must be a school out there that can do both. I'm just waiting for the day when we finally find it.
As a Black mother, it's been a challenge to find a kindergarten that feels like it's right for my child. I'm always aware of the fact that I'm protecting her spirit, and I won't let anyone or anything take that away from her.
What Is Problematic? White Education
I've been having a hard time finding a kindergarten for my daughter. Not because there aren't any good schools out there, but because almost every school I've looked at is problematic white education.
What do I mean by that? It's pretty simple, really. Most schools are designed for white children. They don't take into account the unique experiences and needs of Black children. Curriculum is geared towards Eurocentric ideals, which often means that Black history and culture is left out. The teaching staff is predominantly white, and they often don't have the cultural competency to meet the needs of Black students.
The environment can be hostile and unwelcoming for Black children. They're often made to feel like they don't belong, or that they're not smart or talented enough. It's really heartbreaking to see your child go through that.
That's why I'm so careful about where I send my daughter to school. I want her to be in a space where she feels safe and appreciated, where her brilliance is nurtured and celebrated.
Understanding the Need to Protect My Child's Spirit
From the time she was old enough to understand, I've been very clear with my daughter that the world is not a fair place. I don't sugarcoat the reality of racism and discrimination. I want her to be aware of the challenges she'll face as a Black person, and I want her to be prepared.
But I also want her to be fearless. I don't want her to shy away from opportunities because she's worried about the color of her skin. I don't want her to feel like she has to hide her brilliance for fear of being judged.
So I fight. Every day, I fight for my child's right to be herself—to attend a school that celebrates her culture and her intelligence, without feeling like she has to dim her light for the benefit of others. It's been hard, but it's worth it. Because my child's spirit is precious, and it deserves to be protected.
Counteracting Racism in the Education System
It's become clear to me that we need to do more to counteract racism in the education system. With a brilliant Black child, I've had to navigate an environment that has rarely welcomed my daughter or allowed her the space to freely express herself. White spaces have been incredibly disempowering and oppressive and I want my daughter to be able to thrive and feel safe.
The culture of white supremacy has been normalized within education, which means it's rampant in classrooms and school activities. We have to push back against that culture, by teaching children about different cultures and helping them understand the power of racial justice. As parents, we need to be involved in advocating for our kids and making sure they are being treated with respect, so they feel empowered within their educational setting. We must provide an environment where they can explore their full potential without any limitations.
The Importance of Creating Nurturing Spaces of Color
Creating positive and nurturing spaces of color is so important for my Black child's emotional, psychological and spiritual growth, especially in a world where the majority of the educational system is still designed to fail Black children. Spaces of color help to combat isolation, lack of representation and being derided because of one's race.
The challenge that I faced when searching for Kindergartens was finding one which would not strip away her brilliance as a young, gifted Black girl. I wanted to find an environment where she would be able to express her unique musicality and be nurtured. It was difficult to find a space that allowed her light to shine without the pressures often associated with white spaces.
Eventually I found the perfect place for my daughter – a pre-school specifically catered for the education and care of children from diverse backgrounds. It's been beautiful seeing her flourish in this environment; proving that it is possible to create nurturing spaces which celebrate our children's brilliance without them feeling 'other-ed' or uprooted from their culture or community.
Lessons Learned Through the Journey of Finding a Kindergarten
My search for a kindergarten has been both painful and eye-opening. I've learned that white teachers often don't know how to relate to Black children, and so they don't understand how to nurture my daughter's brilliance. At the same time, I've come to recognize the need for spaces where Black children feel seen, valued and embraced.
I have also become acutely aware of the role of education in protecting my daughter's spirit. Education is meant to be an empowerment tool, yet too often it is used as a tool of oppression and control – especially in white spaces. To protect my daughter from this, I take great care in researching every school I consider for her and ensuring her teachers are open-minded, knowledgeable about race issues and committed to creating an anti-racist space for learning.
Ultimately, it has been a long journey but one with valuable lessons learned along the way. I am now confident that we have found a kindergarten that meets our needs – a place where my daughter can thrive in her brilliance without compromising her spirit or love for herself.