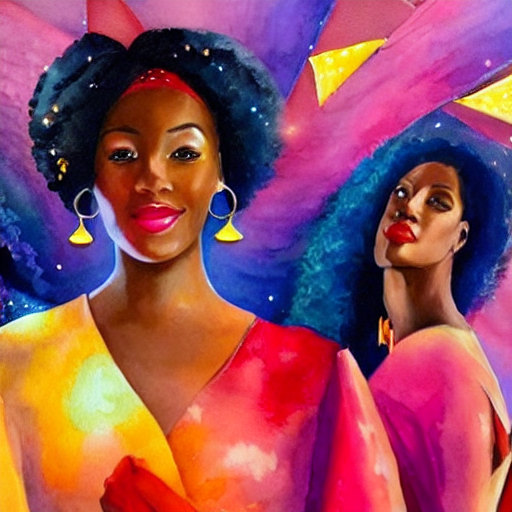 As a single, Black mom of a gifted child, life can be incredibly busy. It's hard enough to juggle work and family life, but now we've got one more thing to consider: how to be eco-friendly.
It can seem daunting at first. Where do you start? What products should you use? How do you make sure you're really making a difference? That's where I come in.
I'm here to walk you through the basics of living an eco-friendly lifestyle without sacrificing your sanity or taking away from your family time—because we're all busier than ever, but that isn't an excuse not to do our part when it comes to taking care of the planet. Whether you're just getting into being environmentally friendly or have been at it for a while, I'm here with tips and tricks on incorporating more eco-friendly practices into your day-to-day life as a busy Black mom.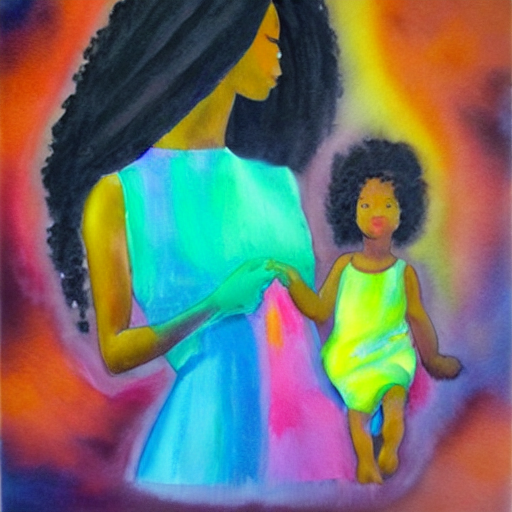 What Is Eco-Friendly Living?
As a busy Black mom, finding the time and energy to make eco-friendly changes in your day-to-day life can feel daunting. But by understanding what it means to live an eco-friendly lifestyle, you can enjoy the benefits of reduced waste, energy saving and environmental consciousness with minimal effort.
At its most basic level, eco-friendly living means reducing your carbon footprint by making conscious decisions that lessen your dependence on natural resources while minimizing waste production. This could mean anything from opting for sustainable or recyclable materials, purchasing locally sourced food, or conserving energy through the use of solar power or LED lighting.
By taking small steps towards eco-friendly living, you can enjoy both short and long term rewards. For example, energy efficiency can lead to reduced utility bills and installing an irrigation system could reduce water consumption and keep your lawn looking green without wasting a drop of water. It's also worth noting that in some cases, going green might even leave more money in your wallet—you might be surprised to know how many environmentally friendly products are actually more affordable than their less sustainable counterparts!
Steps to Incorporate Eco-Friendly Practices Into Busy Schedules
Making the switch to an eco-friendly life is a process – and it doesn't have to be an overwhelming one. As busy Black moms, we all know how hard it can be to find a second moment for ourselves—let alone create sustainable habits. But there are a few steps we can take to make the transition to a more eco-friendly life easier on our wallets, our stress levels, and the environment.
The first step is to reduce our consumption. This means limiting what we buy, and opting for better quality items that will last us longer. Making use of natural light in our homes helps save energy while still ensuring that our kids get their necessary study time. Finally, reducing transport by swapping car rides with friends and family members or taking public transport instead is one of the best ways to stay eco-friendly without adding too much stress to our already busy lives.
By tackling these steps one by one, we can make sure that protecting the environment does not have to come at the expense of taking care of ourselves as well.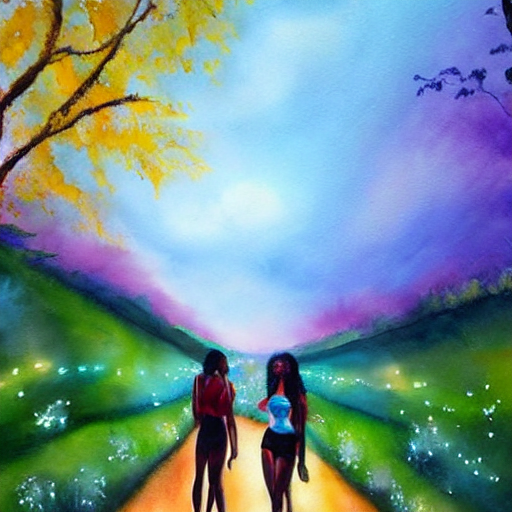 Benefits of Eco-Friendly Living for Black Families
As a busy Black mom myself, I understand how hard it is to find the time and resources to live an environmentally friendly lifestyle. But by making small changes in your daily life, you can make a big difference for your family and the planet.
Not only does eco-friendly living help the environment, but there are numerous personal benefits as well. Here are just a few:
Eco-friendly conscious actions will help educate your children about environmental issues. These habits will stay with them throughout their lives and they'll have a better understanding of how to make wise choices in their home, career and lifestyle.
Eco-friendly practices can save your family money in the long run. By using energy efficient lightbulbs or reusable shopping bags instead of plastic bags, you can save hundreds of dollars each year – money that you can use for other things like vacations or activities with your family.
You'll feel more connected with nature and your surroundings as you get out and experience the environment. Eco-friendly activities encourage exploration of our natural world, which sparks curiosity, creativity and problem solving skills in children – not to mention all the fun memories you'll be creating together!
By making small changes in your daily life, you're taking steps towards reducing your family's environmental impact while also enjoying beneficial rewards!
Efficient Use of Resources to Decrease Environmental Impact
As a busy Black mom, I know all too well the struggle of trying to balance my time. But one of the most important ways we can work towards becoming more eco-friendly is to be aware of our resource consumption and try to use them responsibly and efficiently. This doesn't necessarily require a lot of extra time or effort, but it does take some mental note-taking, organization, and willpower.
For starters, when you plan your meals for the week ahead, consider using all the ingredients from one meal in another dish later in the week. This not only cuts down on waste, but makes meal prepping much easier!
Another great way to reduce our environmental impact is to use natural resources more wisely. For instance, instead of running your air conditioning all day long (which uses a lot of energy!), open your windows during cooler parts of the day instead. This will allow for fresh air and natural cooling in your home with minimal energy output.
Finally, look for ways that you can actively reuse materials around your home before discarding them — an old container can become useful storage space in your bathroom or closet; worn fabric can get cut up into pieces and turned into something new or unique; old furniture can be upcycled into something that looks brand new with just a few coats of paint! Taking actionable steps like these can help you save money while simultaneously taking care of the planet.
Time & Cost Effective Shopping Alternatives for Busy Black Moms
As a busy Black mom, you have to be conscious of time and cost when making purchasing decisions. Incorporating greener alternatives into your lifestyle need not be expensive nor time-consuming.
Shop secondhand
My first tip is to shop secondhand! Hit up your local thrift store or check out social media for preowned items. Vintage clothes, furniture, decorations and appliances—the possibilities are endless! And best of all, you can support local businesses while you're at it!
Buy in bulk
Another great way to save time and money is to purchase items in bulk at wholesalers like Costco or Sam's Club. Not only do these stores usually offer discount prices on bulk quantities, but using reusable containers and bags for your purchases can also help cut down on plastic waste.
Look for eco-friendly products
When shopping for groceries, look for eco-friendly products such as organic cotton or jute bags, bamboo utensils and reusable sandwich containers when buying food items. These are inexpensive and can be used over and over again.
You don't have to go out of your way when it comes to sustainability. With a few simple tweaks here and there, you can incorporate sustainable practices into your day-to-day life with minimal effort!
Supporting & Finding Black Environmentalists
When it comes to environmentalism, Black people haven't always been at the forefront, but that doesn't mean we can't own and celebrate our role in the eco-friendly movement. So while we're talking about how to incorporate more environmentally friendly practices into our day-to-day life, it's important that we also support and come alongside Black environmentalists.
There are plenty of accredited Black environmentalists out there who are doing amazing work in the field and educating us on how we can help make this world more sustainable for everyone. Here are some ways you can get started: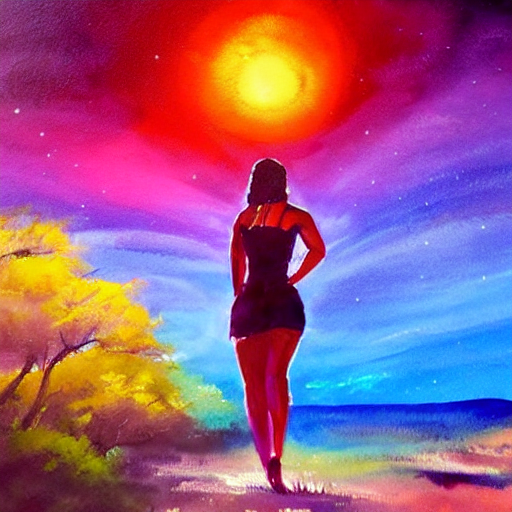 Follow & Share Content from Environmentalists
Start following the work of black-owned businesses, politicians and other organizations that are working towards a healthier environment. On social media platforms like Twitter, Facebook and Instagram, you can easily find their content with a simple search for their names or hashtags like #blackenvironmentalist or #blackenvironmentalism. Share their posts with your networks and spread the good word!
Donate to Black Environmentalists & Organizations
Organizations like The Movement for Black Lives, The Sierra Club and The Hip Hop Caucus all have dedicated efforts towards making this world more eco-friendly. Find those who's work aligns with your values or mission and make a donation to directly support the cause. Every little bit counts!
Reach Out & Connect with Others
Attend events that you learn about through social media or through people in your community who might already be connected to Black environmentalist causes. Connecting with others who care about these causes will help propel your own efforts as well as teach you about other ways you can help do your
Making the switch to eco-friendly products and practices doesn't have to be a daunting task, and it can make a huge difference. With the right approach, you can do your part to make the world a better place for yourself and your family.
From using reusable products and opting for natural cleaning solutions to finding ways to reduce your carbon footprint and taking action to protect vulnerable ecosystems, there are lots of things you can do to make your day-to-day practices more eco-friendly. As a busy Black mom, you have the power to lead the way in creating a greener, healthier world.