My Life
Kid-Friendly Recipes: 7 African Snacks for Pre-K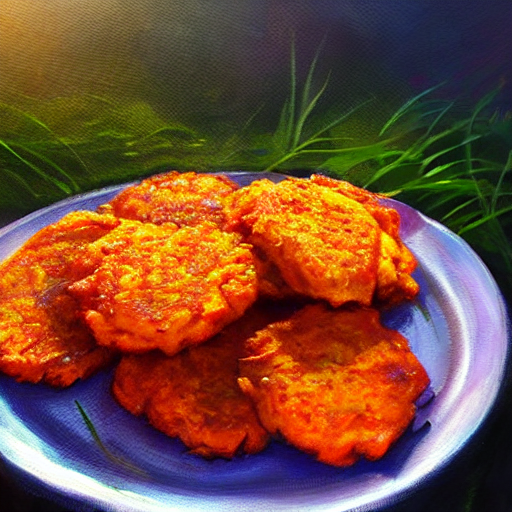 Hi mama! Let me tell you, I am so proud of my little girl. Seeing her grow and discovering the world around her is a complete joy—and it's also been an incredible journey. It's made me realize how important it is to instill rich traditions in our children at an early age.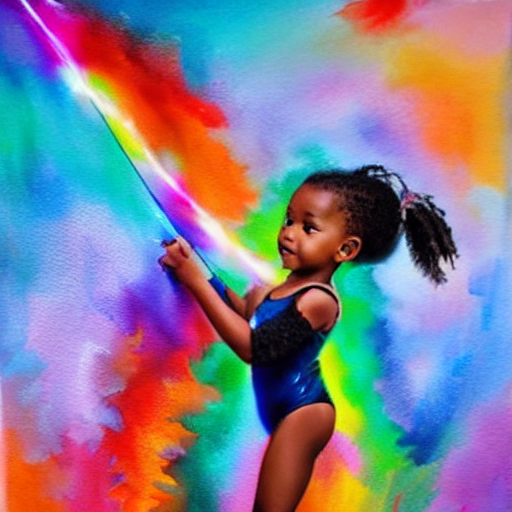 Having said that, I came up with a really fun way to do just that. I found seven of my favorite African vegetarian snacks, and now I'm making each one for my daughter's pre-k lunches. Every day she comes home with stories about how much she and her friends love them; it's amazing to see the cultural exchange taking place in the classroom.
If you're looking for new recipes to spice up your little one's lunches, then look no further. In this article, I'm sharing seven African snacks that are sure to be a hit in any setting!
Introduction to African Vegetarian Snacks
As a Black mom, I'm all about introducing my children to the range of flavors and dishes in African cuisine. What's not to love? African food is bold and vibrant, flavorful and unique—which is why I'm excited to share some of my favorite vegetarian snacks with you. If you're looking for quick, tasty recipes that your kid-sized eaters will love, you've come to the right place!
From delectable spot-sized doughnuts to roasted okra bites and fried plantain chips—yes please!—these snacks are sure to have your kids begging for more. Plus, they're all made with simple ingredients found in your pantry or grocery store. So what are you waiting for? Let's get cooking!
Mango Salad With Coconut Dressing
Mango Salad with Coconut Dressing is one of my favorite African snacks to make for my four-year-old. It's a healthy, delicious dish that is great for an on-the-go snack. Plus, it only takes a few minutes to make!
To get started, you'll need some ripe mangoes, red onion, and fresh cilantro. Cut them into small cubes and toss them together in a bowl. In a separate bowl, mix together some coconut milk, sesame oil, lime juice, honey and salt until combined. Pour the dressing over the mango mixture and give it a good stir.
Once everything is nicely combined together, you can portion out the salad into your child's lunchbox or transfer it onto individual plates for each of your kids. This Mango Salad with Coconut Dressing is sure to be hit with the kids at pre-K!
Veggie-Jam Wraps
One of my favorite snacks to make for my daughter's pre-k lunches are Veggie-Jam Wraps. Not only are they packed with flavor, but they're also a great way to get your little one to eat more vegetables. Plus, it's so much fun to make and you can customize the filling with whatever vegetables your children like.
To make Veggie-Jam Wraps, you'll need:
Whole-wheat tortillas
Your favorite veggies (I use spinach, bell peppers, onions, tomatoes and cucumbers)
Your favorite jam (I love to use strawberry jam)
Cheese (optional)
Making the wrap
First, warm up the tortillas in a skillet over low heat. You don't want them to get too brown or crisp — just warm enough that they'll be pliable for wrapping.
Next, spread about 1 teaspoon of jam onto each tortilla. You can add a little more if you want it sweeter.
Then layer your favorite chopped veggies on top of the jam — I suggest using 2 tablespoons per wrap.
Finally, add cheese if desired and gently fold the wraps until each ingredient is securely tucked inside!
Place them in an oven on 350°F for 10 minutes or until the wraps become lightly toasted on top and all of the ingredients are heated throughly — voila!
Veggie-Jam Wraps are always a hit with my daughter's Pre-K friends who come over for lunch because they're not only delicious; they're fun to make and full of healthy ingredients!
Spicy Sweet Potato Fritters
When my daughter's Pre-K class was studying Africa, I wanted to make sure she could experience some of the flavors too. Spicy sweet potato fritters were the perfect choice for her picky palate. They're easy to make, taste delicious and can be made a few days ahead of time—so convenient for busy moms like me!
To prepare these snacks, start by boiling the potatoes until they are soft but not mushy. Then mash them with a fork until there are no lumps left—it's that simple! Once you have your mashed potatoes, add in all the dry ingredients: flour, chili powder, onion powder and garlic powder. Mix it all together and when combined, form it into small patties. Then fry them in oil until golden brown and voila!
These flavorful fritters are crispy on the outside and tender on the inside—the perfect mix of texture and flavor that my daughter loves. Plus since they're vegetarian-friendly, I know she's getting plenty of nutrients too!
Tofu and Peanut Stew
One of my favorite African snacks to make for my four year old's pre-K lunch is Tofu and Peanut Stew. It's a simple dish to make but packed with flavor, and I love the way her little face lights up when she takes a bite!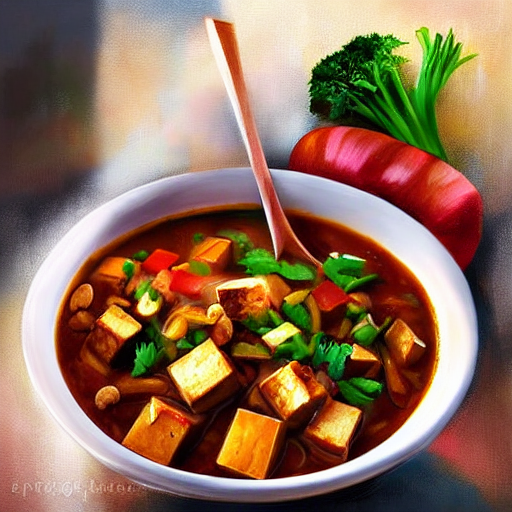 This Tofu and Peanut stew is made with low-fat tofu, which is high in protein and calcium, so it's a great source of nutrition. I like to mix in some veggies—like carrots, onions, bell peppers, and tomatoes—for extra color and crunch.
To give this dish its unique African flavor, I use a spice blend called Suya Spice Mix. It has a blend of chili pepper, cumin, nutmeg, garlic powder, ginger powder, allspice, cloves and more. This blend adds an exotic flavor that my daughter loves.
For added richness and creaminess to this dish, I add peanut butter to the mix. Peanut butter adds the perfect amount of sweetness that my daughter loves. To finish the stew off I add some coconut milk for extra creaminess—it's delicious!
My daughter absolutely loves this Tofu and Peanut Stew! The flavors are bold yet subtle at the same time; it's just enough to get her taste buds going without overwhelming them with too much spice. Plus she gets plenty of veggies without even realizing it!
Corn Fufu & Okra Soup
The sixth recipe on my list of African snacks is a favorite — Corn Fufu & Okra Soup. I love this snack because it's a balanced meal all in one: Fufu is made from ground corn so it's packed with energy and minerals, and okra gives it texture as well as loads of nutrition like fiber, Vitamin C, and folic acid.
Here's how I make this great snack for pre-K lunches:
Start by boiling the okra until it is soft to the touch.
Next, prepare the fufu by mixing corn flour with warm water in a bowl until it comes together and forms into a soft dough-like ball.
Finally, add the cooked okra to the fufu and stir everything together, adding salt to taste.
I like to serve this meal with some crumbled feta cheese or plantain chips to add flavor and crunch (my daughter loves plantain chips!). The best part? It's filled with so many nutrients that you can feel good about giving your little one something that is deliciously healthy.
Date, Cashew and Banana Smoothie
One of my favorite African snacks for my daughter's pre-K lunch is a creamy Date, Cashew and Banana Smoothie. This smoothie is absolutely delicious and it's packed with nutrition that every growing child needs. Dates are a great source of fiber, which helps your little one stay full longer, while cashews are loaded with essential vitamins and minerals.
The best part about making this smoothie at home is that you can control the amount of sweetness that goes into it. All you need is the following ingredients:
4-5 pitted dates
1 tablespoon of raw cashews
1 large banana
2 cups of cold water
Optional: a few drops of vanilla extract
Optional: cinnamon or cardamom to taste
Optional: some coconut chips (for extra crunch)
Just combine all these ingredients in a blender, blend until creamy and voilà! You have a healthy, tasty snack for your four year old's pre-K lunch!
We can all be inspired by these African snacks to make mealtimes a little more interesting for the little ones in our lives. Not only that, but the recipes are easy to make and full of good nutrients. It's a win-win.
If you're a Yoruba mom like me, you know that having a love for food is a part of our culture and heritage. So, let's continue to pass it down to our kids, one lunch plate at a time. With a little bit of imagination, we can show them how vibrant, delicious and nourishing African food can be.