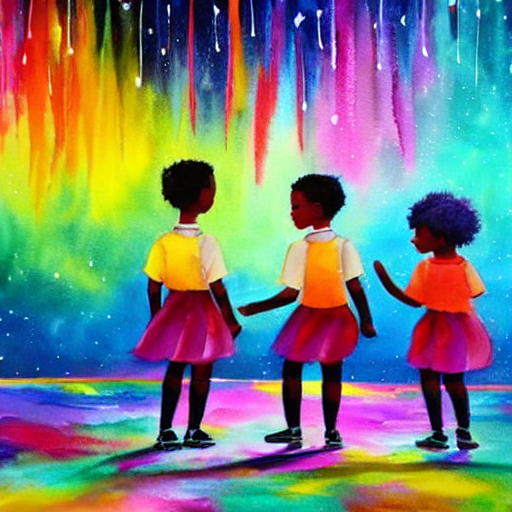 As a single Afro-Boho mom, I know the struggle of trying to impart my identity and culture to my children. It can seem overwhelming and like a lot of pressure! But after years of trial and error, I've learned how to effectively teach my children about their culture in a way that is fun, engaging, and helps them connect with their roots.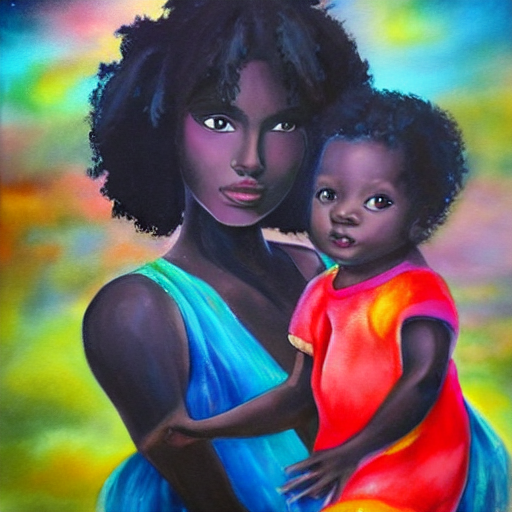 Whether you are new to the Afro-Boho culture or you have been teaching your children for years, there are invaluable strategies that can help your family deepen its understanding. In this article, I will share my tried-and-true tips for teaching Afro-Boho children about identity and culture. From crafts to conversations, music experiences to field trips, these tips will ensure that your child has the essential foundational knowledge they need to live life equipped with their own cultural truth.
Introducing Afro-Boho Culture and Identity to Children
As a Black parent, I always want to ensure my children have a connection to their African diaspora heritage. This includes introducing my children to their unique Afro-Boho culture and identity. Afro-Boho is an Afrocentric lifestyle that celebrates the cultural blend of African and Caribbean traditions with the freedom of bohemian culture.
It takes time to ensure that your children are learning about their ancestry and identity in a way that is meaningful and memorable. Here are some strategies I have used to teach my children about their Afro-Boho culture:
Incorporating African folktales into family bedtime stories
Researching and discussing the backgrounds of Black historical figures
Highlighting the importance of music, language, art, literature, and other forms of expression from the African diaspora
Exploring traditional practices such as ancestor veneration
Emphasizing proverbs and wisdom from our Caribbean islands
Teaching self-love through appreciation for Black beauty standards
By utilizing these strategies in a creative way, your children can gain an understanding of their unique identity and be empowered by sharing this knowledge in their everyday lives.
Fun Ways to Explore Afro-Boho History
As a parent of an Afro-Boho Black child, it can be daunting to teach your child about their identity and culture. After all, today's interconnected world allows children to access so much information at their fingertips – and as a parent, it's hard to know what's best for them.
But don't worry – there are plenty of fun and interactive ways to explore Afro-Boho history with your child! For example, you can introduce traditional African stories from their ancestors passed down through generations. You could also bring in elements of traditional African music and dance, either by attending live performances or by finding videos online together.
You could even take your child on a trip to visit areas with strong connections to Afro-Boho heritage, such as the nation's capital city Washington D.C., or local sites in Africa. How amazing would it be for your little one to explore these places with firsthand knowledge? Finally, you can use visual tools like books or movies that showcase Afro-Boho culture so they can gain a better understanding of their identity and history.
Through these activities, you'll be able to lead your child into exploring the deep-rooted beauty of Afro-Boho history – sparking conversations about identity and forming lasting cultural connections that will shape their lives!
Explaining Cultural Representation in Media
As an Afro-Boho mom, I understand the importance of teaching my children about cultural representation in media, especially in film and television. Showing them that there are positive characters who look like them can make all the difference.
I use two strategies when talking to my Black children about media and representation:
Explore Movies and Television Together
I like to watch movies and shows with my children to talk about the characters who look like them and those who don't. We talk about the character roles people of color play in movies and how those roles can be different from our everyday lives. This helps open my children's eyes to what they are seeing on screen, both good and bad.
Embrace Positive Representation
The second strategy I use is to embrace positive representation when we see it, so that my black kids know that they have a space in society beyond what they see on television and in movies. We discuss how the characters are portrayed by the media, whether they are powerful or powerless in their stories. By exploring these messages, I can help my black kids see themselves as strong heroes instead of just background extras or objects of ridicule or oppression.
Making Time for Arts and Crafts Activities
I'm a big fan of arts and crafts activities because they are a great way to help Afro-Boho Black children learn more about their history and culture. And, just as importantly, these activities provide my children with an opportunity to express themselves in creative ways while also having fun.
I try to make sure that we have arts and crafts activities at least once a week. Here are some of the ways that I do this:
We spend time exploring our roots by creating projects that celebrate African American history and culture (e.g., making drums and sculptures from recycled materials).
We try different mediums like painting, clay-modeling, beading, and collaging to develop our sense of creativity.
We work on projects that highlight how our ancestors used traditional African culture in their day-to-day lives (e.g., designing masks inspired by African masks or making jewelry inspired by Maasai adornment).
We use the internet for inspiration, such as researching traditional art pieces or reading articles about famous Black artists who have made their mark on the world through their art (e.g., Romare Bearden).
We support local artists by attending art galleries or museums in our area, or ordering prints from up-and-coming local illustrators and photographers who we admire online.
Through all of these activities, my children have come to understand that art has both historical significance and modern relevance for Afro-Boho Black people today—and it's been incredibly rewarding for me to watch them gain a better understanding of this!
Incorporating Music and Dance Into Home Life
As a single Black Afro-Boho mom, one way I seek to teach cultural identity to my child is by infusing music and dance into our home life. Music and dance are amazing creative outlets for Afro-Boho children to express their culture and identity, allowing them to find joy in its creative expression.
I encourage your to consider investing in traditional instruments for your children. Musical instruments not only helps kids explore their cultural identity, but also provides tools for self-expression as well as opportunities for collaboration with siblings or other family members.
At home, we also love turning on some of our favorite traditional Afro-Boho beats and getting the entire family up on our feet dancing together. It's such a fun way to celebrate our identity and culture! Additionally, using music as a form of storytelling can help boost a child's imagination while helping them gain a better understanding of their stylistic choices.
No matter what form you choose, it's important that you use music and dance to help promote your child's cultural identity and give them ways to express themselves in exciting new ways.
Finding Age-Appropriate Resources to Support Learning
As a mom, I understand that finding age-appropriate resources to teach cultural identity is no small feat. It can be difficult to find resources that are not stereotyped, tokenized, or siloed. To combat this problem, I have found it helpful to look for books, television shows/specials, toys, and art supplies that tell stories of success and provide tools for learning about Afro-Boho culture.
Teaching Afro-Boho culture starts with finding age-appropriate resources that pique children's interest. Here are a few of my tips:
Check out our recommendations on books, TV shows/specials, toys, and art supplies here on our website
Look for culturally accurate history books or series as a way to learn about past events
Connect with other Afro-Boho families in your area by joining Facebook groups
Research institutions in your local area that focus on Afro-Boho education and research
Utilize online videos or podcasts to explore different concepts
Finding age-appropriate resources isn't easy, but with the right combination of research and recommended materials from trusted sources you can start teaching cultural identity today!
Teaching culturally-relevant concepts to our children can be an overwhelming, yet rewarding task. We want to raise empowered children who know their heritage and cultural identity.
Ultimately, it's important to remember that Black children are growing up differently today than generations before them. As Afro-Boho parents, it's our job to serve as guides, advocating for our children and providing resources that allow them to become proud and well-rounded members of the community.
Through open dialog, creative expression, and celebrating our uniqueness, we can empower our Afro-Boho children to grow and be proud of their identity and culture.