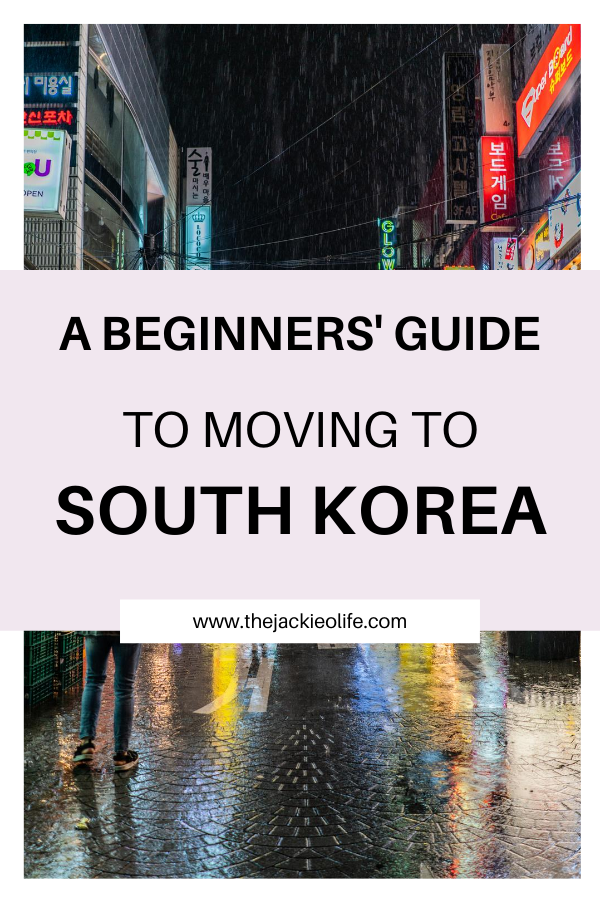 So, You Want to Move to Korea? Here's Where to Start!
South Korea is a modern yet quirky places with sweeping cosmopolitan views that overlook pockets of ancient palaces and other relics. I loved it the moment I saw it and I'm sure you will too.
But if you're thinking of moving to Korea, there's so much to know. Here's where to start to give you a short list of what to do before you board your flight!
– No need to have a job…yet!
I went to Seoul with no job, arriving on my tourist visa. You'll have 90 days from that point to find a job or you'll have to leave the country and come back in again. If you're planning on teaching English, the school that hires you will help guide you to getting your work visa and getting you settled. While you can certainly solidify employment before you arrive, you can come first, find a job, do a visa run, and then get started at your new job.
– Find a reasonable place to stay
I was immensely lucky that I had someone to stay with when I went to Korea. The Western-style hotels are great but they can get pricey. You can stay in a hostel until you land a job, or you can try Couchsurfing.com to see if you can make friends who will let you stay until you find work. Most teaching positions will include accommodations in the contract which will lessen your burden.
– Read your contract carefully
The job market for teaching in particular is plentiful so don't feel like you need to take the first offer you're given. If you don't want to teach kindergarten children for example, keep looking. And read every word of that contract so you have no surprises.
– Bring clothing for all seasons
There are 4 distinct seasons in Korea. If you're from a warm climate like me and you don't have much in the way of a winter wardrobe, grab a few essentials and then go shopping there. You'll have so much fun!
– Know that sizes are different
Koreans are slimmer than most Westerners so be prepared to really look for things in your size. The department stores usually have a more robust offering.
– Have enough saved up to make the transition
It might take time to set up your banking situation in Korea so make sure you've got enough money on hand for your day-to-day life.
– Make sure your phone is unlocked
It's a huge pain to get a phone as a foreigner in Korea unless you have a Korean friend to help you. If your phone is unlocked before you arrive, you can get a Korean SIM card which will certainly simplify things.
– Learn key phrases
In big cities like Seoul, you'll find things in both Korean and English but it really helps to know the Korean alphabet and how to speak a few key phrases. You'll be able to order in restaurants and buy things you need with minimal assistance. And if not, I recommend you use pantomime to help.
– Definitely enjoy the banchan
One final tip: the banchan, or side dishes. When you eat at Korean restaurants, they give you side dishes for free with your meal. And yes, you get free refills on them too. Don't greedy, but if you genuinely love the sides you given, there's nothing wrong with telling your server, "Banchan duh juseyo," to ask for more.