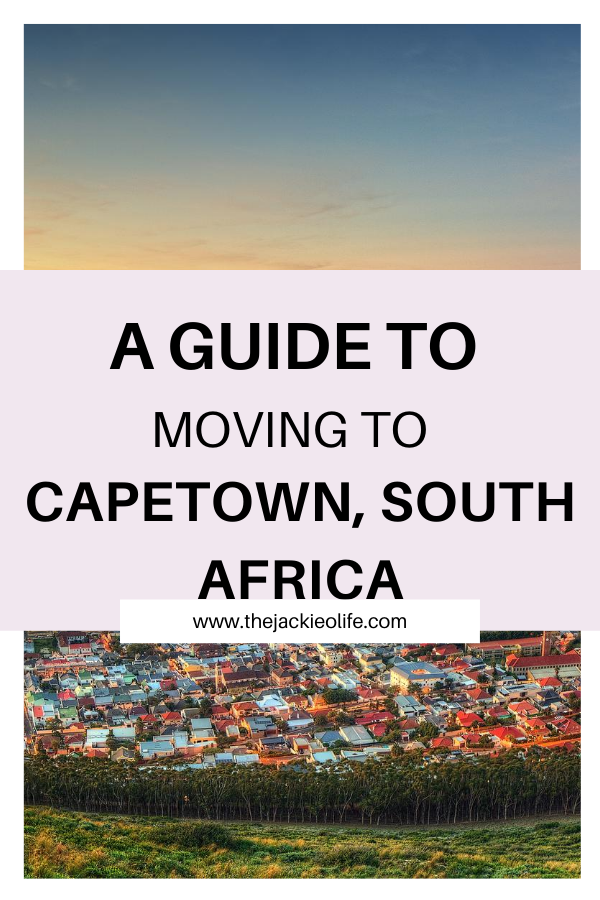 BEING A DIGITAL NOMAD IN CAPE TOWN
The concept of a digital nomad is on the rise with new technological developments and the emergence of social media. Today, a considerable amount of people are broadening their offices from permanent work environments to coffee shops, beaches, or even mountain tops. As the most cosmopolitan country in Africa, South Africa is in the front line of the digital nomad scene throughout the continent. While Johannesburg is the financial hub of the country, Cape Town seems to provide the ideal conditions for a digital nomad wanting to reside in South Africa.
In this article, we will go over the advantages and disadvantages of being a digital nomad in Cape Town.
THE VIBRANT ATMOSPHERE
Nobody can deny how irresistibly charming living in Cape Town is. One of the things you need to be a successful digital nomad is a constant inspiration, and Cape Town is like a fountain in that regard. The city is perfectly nature-oriented between the scenic Atlantic Ocean and the magnificent Table Mountain. Aside from the various hiking routes and water sports, Cape Town is home to a plethora of museums, galleries, wine farms, and festivities. Once you adapt to the insane diversity of Cape Town, you will always feel uplifted and open to new ideas.
MEETING OTHER DIGITAL NOMADS
From local social butterflies to thousands of ex-pats from all over the world, the digital nomad scene in Cape Town is continuously thriving. So, it has become much easier to meet fellow digital nomads to socialize, exchange ideas, and collaborate. You will find many groups organizing networking events. Here are our personal favorites.
Facebook Group for Digital Nomads in Cape Town
Facebook Group Cape Town Co-Working Days
COST OF LIVING
Aside from the overseas flight ticket, living in Cape Town as a digital nomad should be a smooth ride for your wallet, especially if you are from a developed country with a stable currency. Here are some representative prices: (Currently, 1 USD = 16.5 ZAR, but it is subject to change, and you should always keep an eye.)
Meals
Budget Meal & Fast Food: 30-40 ZAR
Standard Meal: 80-120 ZAR
Meal at a fine-dining restaurant/seafood: 150-200 ZAR
50 cc Draft Beer: 30 ZAR
A glass of wine: 40 ZAR
Coffee: 20-30 ZAR
Transportation
Car Rental: 300-500 ZAR per day
Petrol: 13 ZAR/ L
MyCiti Bus: 40 ZAR for the card + 6 ZAR one way
Train/ White Taxi: 8-10 ZAR one way
Uber: 20-30 ZAR for short distances, 50-80 ZAR for 10-15 minutes' rides
Rentals
While Cape Town can be considered a cheap city for Americans and Europeans, the rental prices are still more expensive compared to the rest of the country. If you don't mind sharing an apartment, you can easily find a room for R5000-7000; however, if you need more privacy and silence, one-bedroom apartments start from R10000 a month. You can expect prices higher than R15000 if you want to be close to the city center.
Activities
Museum Entry Fees: This one has a broad spectrum. Although most museum entries will cost around R30-60, some museums like the Zeitz Mocaa Contemporary Art Museum charges an entry fee of R180.
Nature Reserve Hiking Permits: R20-50
Wine Tasting: R60-100 for a selection of five varieties
Visiting Cape Point: R320 for foreigners, R80 for locals
Boulders Beach (To visit the penguin colonies): R152 for internationals, R39 for South Africans
Robben Island (To visit the prison where Nelson Mandela resided for 18 years): R360
Surf equipment rental: R100-150 for the wetsuit and the surfboard
INTERNET SPEED
One of the biggest constrains for a digital nomad is the internet speed, as the efficiency of your work will depend on it. Just like rentals, internet prices can be a bit higher than anticipated.
The 4G is particularly expensive. 10 GB data can cost up to R1000, and it will get used up in the blink of an eye if you are an avid social media user. For mobile service providers, the average speed ranges between 4-8 Mbps. You should also keep in mind that the reception will be much weaker in the countryside and at high altitudes, regardless of your service provider.
As for fiber, the monthly cost increases drastically with the internet speed. There are fiber packages for around R500 per month, but they have limited internet speed at 20-50 Mbps. For a fiber speed over 200 Mbps, you will need to pay R1200-1500 per month.
Luckily, there are many public places with decent WI-FI, including coworking spaces and coffee shops (which we will mention in the next section). The average internet speed will be around 200 Mbps, but the only downside is that the overload of too many people can lead to slowdowns.
A last word of warning is about power outages. The public electricity utility called ESKOM occasionally implements load shedding that causes power outages. While these outages don't last longer than 2 hours, it can still be disruptive for many.
COWORKING SPACES
While many digital nomads work independently and remotely, being around other freelancers can help with productivity. That's why many people prefer working at coworking spaces that imitate a regular office environment. Cape Town is quite generous when it comes to co-working offices, and there are over 30 of them in the city. Here are some coworking spaces that stand out for their decorations, services, and central locations.
Workshop 17 Watershed
While the Workshop franchise has built some of the most spacious and advanced offices in Cape Town, their Waterfront branch stands out for the variety of work environments it boasts. If you are in a large group, you can use the Ideas Lounge that has enough seats for 80 people. There are also private offices for those wanting to work quietly. The lock-up-and-go system ensures the safety of you and your project at all times.
Cube Workspace
Cube Workspace enables you to customize your office needs from the comfort of your seat. Thanks to its virtual office feature, you can specify everything from the space needed to the type of desk and the number of plug points. Besides, the staff can even help you with creating a website and customer service for your projects.
The Bureaux
Located in the artsy neighborhood of Woodstock, the Bureaux is an ideal work environment for artists, designers, and anyone who needs a creativity stimulant. The cozy vintage decoration, coupled with stunning views of Table Mountain, is all you need to transcend beyond the limits of your imagination. Not to mention, they offer pet-friendly offices, so you don't have to leave your fur-friend behind during the day.
The Cowork Space
Carjacking is still a significant issue in Cape Town. Unfortunately, not every co-working office in Cape Town offers secure parking. If you feel that this is a compromise for you, look no further than the Cowork Space in Pinelands. Located in the Howard Business Center in Pinelands, The Cowork Space offers secure parking for less than 300 ZAR a month.