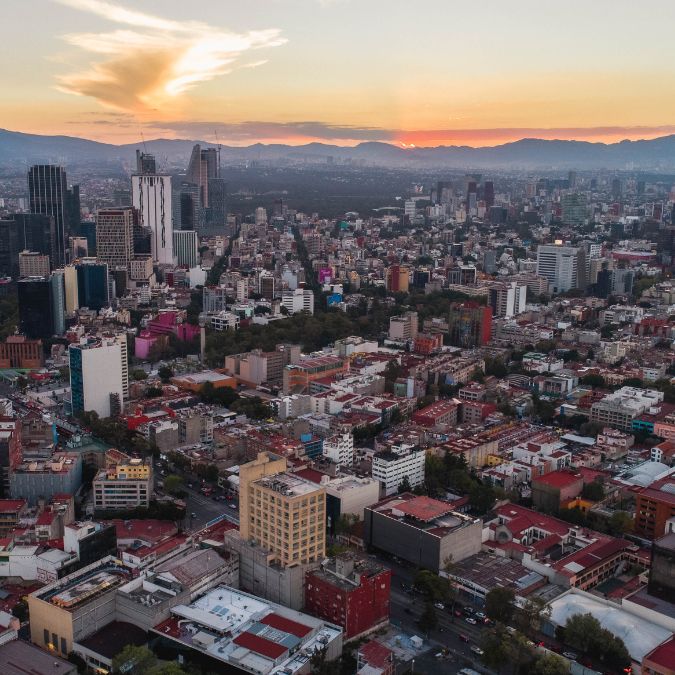 It's not every day that I find myself enamored by a city. I mean, I love traveling and exploring new places, but rarely do I find a city that just clicks with me in the way that Mexico City has. Don't get me wrong, there are plenty of things about CDMX that drive me crazy (more on that later), but overall, I can't help but adore it.
Some might say it's the food (and they wouldn't be wrong). Or the history. Or the culture. Or the architecture. Yes, all of those things play a role in my love for Mexico City, but it's more than that. It's a feeling—an unexplainable excitement that bubbles up inside of me when I'm there.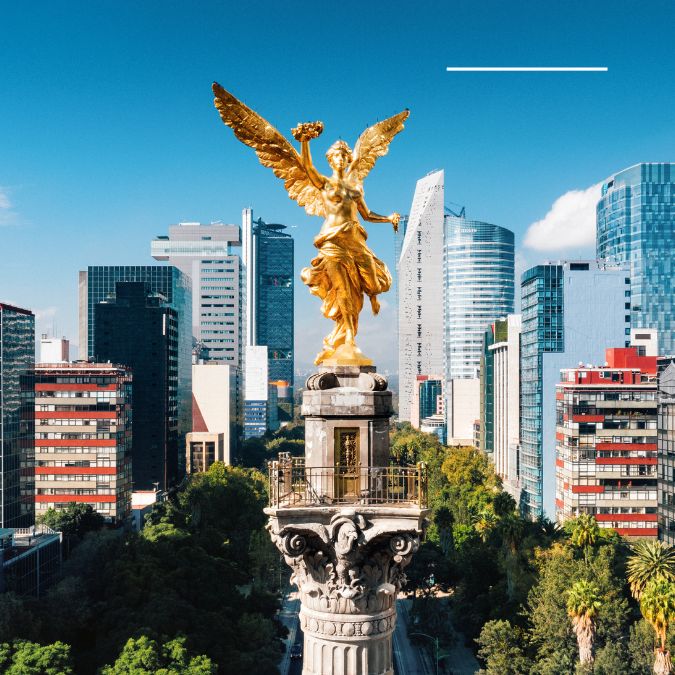 The Unique Culture of Mexico City
What I love most about Mexico City is its unique culture. There's something special about the way the people here interact with each other, and it's one of the reasons I adore this city so much.
The people of Mexico City are warm and welcoming, and they always go out of their way to make you feel at home. I've never felt so safe and comfortable in any other city. And the best part is that there's always something new to discover here. No matter how many times I visit, I find myself constantly amazed by the culture and the people of Mexico City.
Amazing Experiences for Adult and Kids Alike
Mexico City is a city that definitely has something for everyone. Whether you're an adult looking for a night on the town or a child looking for some fun new experiences, this city will not disappoint.
For adults, Mexico City is home to some of the best food in the world. You can find everything from street tacos to world-class restaurants, and there's something to suit every taste. The city is also full of nightlife and cultural experiences, from theater and dance performances to concerts and museum exhibits.
Kids are also well taken care of in Mexico City. There are amusement parks, zoos, and water parks, as well as plenty of opportunities for interactive learning through visits to archeological sites and museums. I've never seen my daughter so excited as she was when we went to the Teotihuacan pyramids—she loved being able to climb all over them!
The Local Cuisine – Delicious Everyday Meals
The food in Mexico City is amazing. It's so delicious and varied, and I never get tired of it. Every day, I can find something new to eat and explore, and my son loves it too.
There are so many amazing restaurants here, but my favorite thing about the local cuisine is that it's everyday food. I can go to a local taqueria or a street vendor and get a delicious, affordable meal that's perfect for my budget. I don't have to spend a lot of money or time in a fancy restaurant to enjoy great food.
And the best part is that my son loves trying new foods too. He's always excited to see what we're going to eat next, and he's never afraid to try something new. I think that's so important, and it's one of the things that I love most about Mexico City – there's always something new to discover and explore.
Safety in Mexico City as a Single Mother
As a single mother, safety is paramount when I travel, and in Mexico City I always feel secure. The public transport system is safe and efficient with subways and busses running throughout the city. I never feel like I'm taking a risk when we take these vehicles around the city.
The police are also very visible in Mexico City and can often be seen patrolling the streets. They also have a strong presence on the public transport systems, so there's always someone nearby to turn to if needed. This makes me feel at ease that my son and I can explore this vibrant city without having to worry about our safety.
What's more, there are plenty of activities designed for children such as fun parks and kid-friendly restaurants, all located in safe neighborhoods. Having access to these activities allows my son and I to experience Mexico City fully and enjoy our time here even more than we could have imagined.
Affordability of Mexico City
One of the main reasons why I love Mexico City is due to its affordability. Coming from a single parent background, I realize the importance of budget-friendly travel and as many have noted, Mexico City maintains a high quality of life while being priced kind to travelers. It's not a city one visits just once. Since it's affordable, it opens up the possibilities to make multiple visits in order to get the most out of the city.
The cost of living in Mexico City can range from very high to very low depending on where one chooses to stay and their budget. The best way to keep costs down is by utilizing public busses and other forms of transit instead of constantly taking taxis or Uber rides everywhere. Eating at local restaurants or street vendors also helps with keeping costs low as does using Airbnb for accommodation during your stay. Ultimately, with a little savvy when it comes to how you spend your money, Mexico City can easily be experienced on a budget without skimping on fun!
Tips for a Successful Trip to Mexico City
Mexico City is filled with so many amazing sights and experiences, it can be overwhelming to stay organized. Here are some tips I'd highly recommend for making the most of your trip:
– Start with the basics: Get a good map of Mexico City and figure out where you want to go. Plan out your day accordingly with stops at various attractions, museums, and cultural centers.
– Don't forget to bring your camera – there are so many incredible photo opportunities in Mexico City!
– Have a backup plan! Mexico City can get quite crowded during peak tourist time, so have an alternate plan if certain attractions are full.
– Research where you plan on eating beforehand: Mexico City has incredible food, but make sure you know what kind of cuisine you're looking for and any allergy concerns before going.
– Stay safe: Stay in well-lit areas at night, don't accept drinks from strangers, and be aware of your surroundings at all times.
– Take public transportation: This is a great way to explore Mexico City cheaply and efficiently – plus it's always fun to interact with locals!
Conclusion
As a single mother who travels with her child, I love Mexico City. The city is full of culture, art, and history. There are so many things to see and do in Mexico City, and the people are so friendly and welcoming. I have never felt unsafe in Mexico City, and I love the food. I highly recommend Mexico City to anyone looking for a great city to explore.