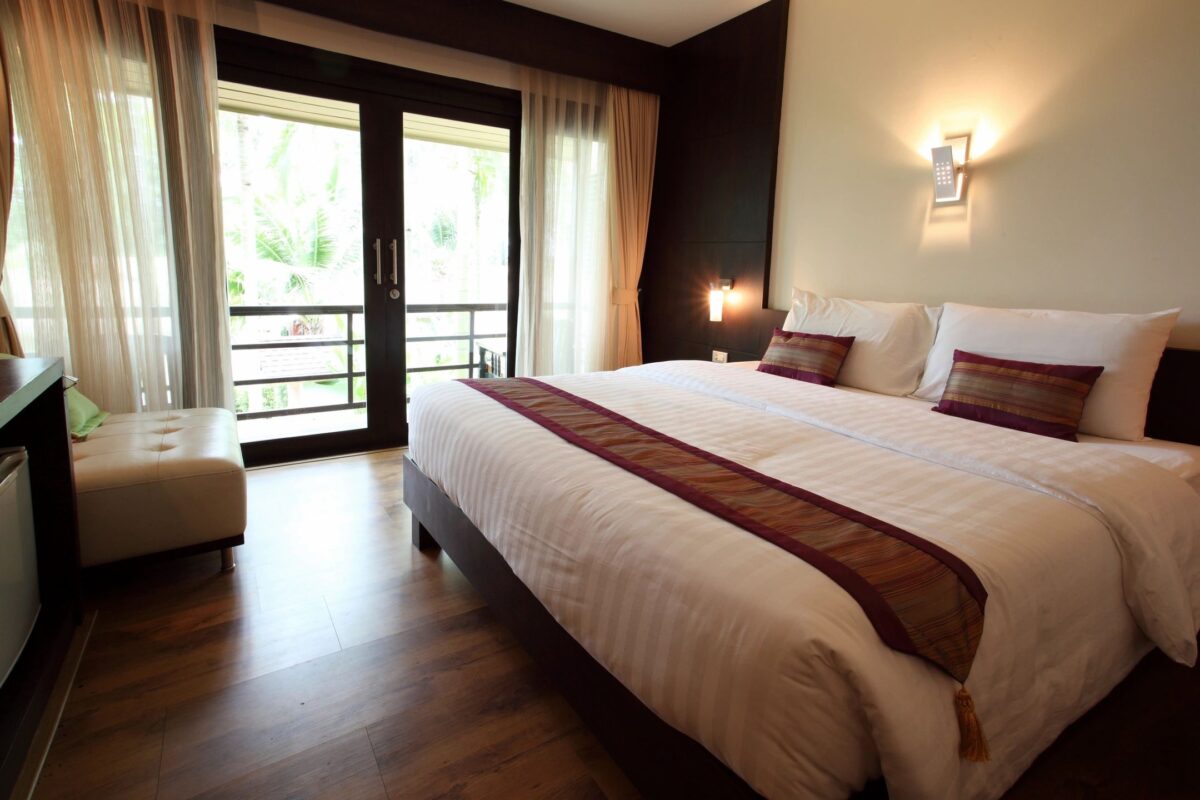 As a single mother, traveling can sometimes be a challenge. But thankfully, there are now companies like Airbnb that make it easy and affordable for families to travel together. I have now used Airbnb to travel with my daughter to six different countries, and it has made our travels so much easier and more affordable.
In this article, I will share my top tips for using Airbnb as a single mother who travels with her daughter.
How Airbnb Has Changed My Travel Style as a Single Mother
I'm a single mother and I love to travel. Airbnb has made it so much easier for me to do that.
I used to always stay in hotels, but there were a few problems with that. First of all, I could never find a hotel that would accommodate my daughter and me together. And even if I could, the cost was always prohibitive. Hotels are just so expensive, especially when you're on a budget.
But with Airbnb, I can find places that are perfect for both of us. And the cost is always much more affordable than a hotel. Plus, I get to experience what it's like to live in different parts of the world, which is really enriching for both me and my daughter.
The Cost-Friendliness of Airbnb Rentals
When I travel, I like to take my daughter with me. It's a great opportunity for us to bond and explore new places together. The problem is, airline tickets can be really expensive, especially if you're booking last minute.
That's when I discovered Airbnb. For a fraction of the cost of a hotel room, I can rent a entire apartment or house. And because my daughter is with me, I don't have to worry about her being uncomfortable in a strange place or having to pay for an extra bed.
Plus, I get the added bonus of being able to cook in my own kitchen and do my own laundry. That's a huge savings when you're on the road for weeks at a time.
Access to Space and Room for My Daughter
When I'm on the road, I need a place that can accommodate both me and my daughter. And that's something that Airbnb has always been able to do for us. We've stayed in places with multiple bedrooms and even entire apartments, which gives my daughter plenty of space to play and feel at home. And I love that I can always find a place that's pet-friendly, since we always travel with our dog.
Finding a Place That Invites Us to Feel at Home
I cannot emphasize enough how much Airbnb has helped me in this regard. While I used to be hesitant to book a place and stay with strangers, the reviews of other guests gave me the peace of mind I needed so I decided to give it a try. This was definitely the right decision as I have found that Airbnb hosts are generally friendly and welcoming, and open their homes up to us so we can feel like we are part of a local community.
Plus, since I am traveling with my daughter, having the easy access to amenities such as a kitchen and laundry facilities has been great—not to mention it helps us save money too! We have also had great experiences where our hosts have provided us with toys for my daughter or other comforts that made us feel welcomed.
Knowing that we can find an inviting place with down-to-earth hospitality is what really makes Airbnb stand out for me. It definitely made travel more enjoyable for my daughter and myself — no matter where in the world we go!
The Benefits of Using Airbnb Hosts' Knowledge & Connections
I've had some great experiences with Airbnb hosts. Not only are they experts in their neighborhood, but they often have connections to local businesses, transportation, and attractions—all of which is invaluable when traveling with a child.
When I was in Mexico City, Airbnb hosts provided us with a list of the best restaurants for children. When we arrived in Tokyo, our hosts connected us with transportation services that could accommodate my daughter's car seat. And in Phuket, Thailand, I got great advice about which beach was most suitable for toddlers. These are all things that would have taken a lot of time if I had tried to research on my own.
Having someone who knows the area to guide me has been immensely helpful over the years and another reason why I love Airbnb so much as a single mother who travels with her daughter.
Tips for Packing Light & Having Fun With Your Kid With an Airbnb Rentals
I always try to travel light when it comes to our Airbnb trips. I've picked up a few tips along the way that make my trips with my daughter easier and more fun. First, I like to bring only items that we can clean easily or can be packed away quickly – clothes, blankets and toys. This helps keep the house nice and tidy for the next guests, plus it makes packing and unpacking less of a hassle.
Second, I look for "kid-friendly" Airbnb homes. There are certain amenities that come in handy when traveling with little ones – high chairs, baby gates, etc. When you're trying to juggle your luggage while chasing after a toddler, any little convenience can go a long way.
Finally, it's always a great idea to check out family-friendly activities near your AirBnB rental so that you can make the most out of your trip – museums, fun parks or even attractions such as zoos or aquariums!
Since I became a single mom a few years ago, I have been traveling with my four-year-old daughter as much as possible. It wasn't always easy, but thanks to Airbnb, traveling as a single mother is now so much easier.
Airbnb has allowed me to find spaces that are big enough for me and my daughter to stay in, and I have always felt welcomed and included by Airbnb hosts. I love the sense of community that Airbnb provides, and I know that my daughter loves it too. Thanks, Airbnb, for making traveling as a single mother so much easier!