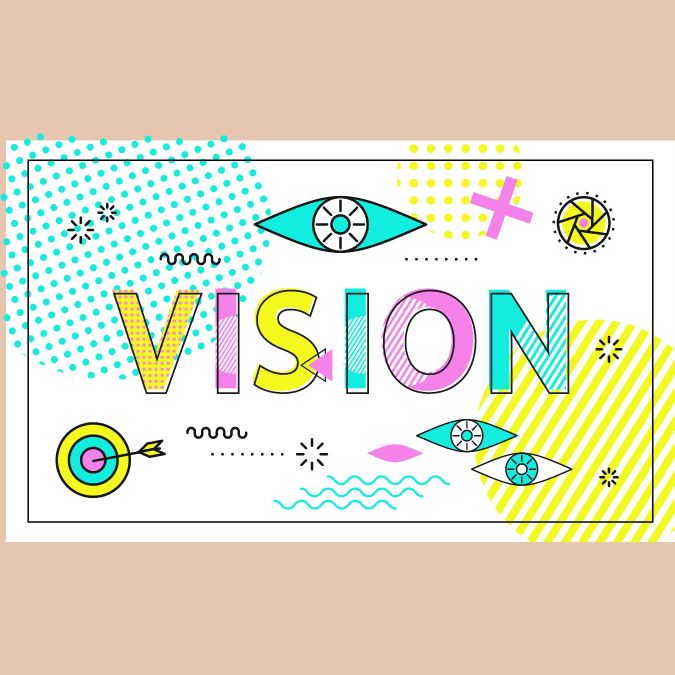 So, you're interested in creating a vision board for 2023? That's great! A vision board is a great way to set your intentions and goals for the year, and can be a lot of fun to make too.
In this article, we'll go over the basics of creating a vision board. We'll also provide some tips on how to make your board as effective as possible. By the time you finish reading, you'll be ready to start creating your very own vision board for 2023!
What Is a Vision Board?
A vision board is a powerful way to manifest your goals and dreams for the year 2023. It's a visual representation of what you want to achieve in your life, and it helps you stay focused on your goals throughout the year.
You can create your vision board any way you like, but we recommend using images, quotes and affirmations that resonate with you. Once you have your materials together, it's time to get creative! You can either create your board on paper or online, but the most important thing is to make sure it's reflective of you and your dreams.
How to Create a Vision Board Step by Step
1. Start by finding some images or words that resonate with you and reflect what you want for the year 2023. It can be anything from a goal, such as traveling to a new country, to something more personal, like getting married or becoming a parent.
2. Collect your images and words in one place, whether it's on paper or your computer. If you're using paper, you can either cut out the images or scan them in; if you're using a computer, you can save them as JPEGs or PDFs.
3. Create your board! You can do this online by creating a free account on Pinterest and uploading your images, or you can make a physical board and post your images to it. If you go the physical route, be sure to hang it in a place where you'll see it every day.
4. Look at your board every day and let the images and words inspire you to achieve your goals.
Ideas for Sourcing Inspiration for Your Vision Board
Now it's time to gather your supplies and get started on your vision board for 2023. But first, you'll need some inspiration. Here are a few ideas to get you started:
-Start by looking through magazines and cut out images, phrases and words that resonate with you.
-Create a Pinterest board dedicated to your vision board and pin quotes, images and song lyrics that speak to you.
-Visit your favorite online art galleries and save your favorite pieces of art to your computer or phone.
-Gather photos of your loved ones, friends and family members and paste them onto your board.
-Head to your nearest fabric store and pick out a few pieces of fabric that represent who you want to be in 2023.
-Collect small objects like crystals, feathers or stones that have personal meaning to you.
Once you have your materials gathered, it's time to start piecing together your vision board for 2023. Get creative and have fun with it!
How to Set Specific, Achievable Goals for Your Vision Board
Now that you've brainstormed and gathered your materials, it's time to start building your vision board for 2023. When crafting your vision board, make sure you focus on setting specific, achievable goals and intentions for yourself.
Think about what you want to accomplish in the next five years or so. These goals can be anything from career aspirations, personal development goals, spiritual visions, financial objectives and relationship dreams.
Make sure your goals are attainable by breaking them down into manageable steps. For example, if you want to travel more in the next year, focus on a specific destination and outline an itinerary of things you will do while there. Give yourself mini deadlines too—like booking flights and accommodations three months before your intended travel date.
By breaking down your larger intentions into smaller chunks, it will be easier to work towards them over time and eventually check them off as complete!
Tips for Making the Most of Your Vision Board
You've got the basics down, now here are a few tips to help you make the most of your vision board:
– Keep it simple. A vision board shouldn't be cluttered or overwhelming, so try to focus on a few key goals or themes and aim for a visually appealing look.
– Be specific. Every item on your board should relate to your goals and should be something that inspires you and motivates you to take action.
– Go big. Don't be afraid to make bold statements or take up some space with larger visuals that draw the eye in.
– Make it personal. Add bits and pieces of your own personality or interests, such as favorite quotes, colors, flowers, etc., that make your vision board unique and meaningful to you.
– Get creative! If you don't have the tools at home, don't worry. You can use online tools like Canva or Adobe Spark to create a digital version of your board so you can share it with others online. No matter what medium you use, make sure it reflects who you are and what matters most to you this year!
Vision Board Ideas for 2023
Now that you have an idea of where you want to be in the year 2023, it's time to think about how you want to create your vision board. Some people like to create digital vision boards using software such as Adobe Photoshop or Canva or even apps like VisionBoardLife. Others prefer a physical vision board and use poster boards, magazines, scissors and glue for a more tactile experience.
Whatever route you take, it's important to focus on what motivates and inspires you as you fill your board with images, words and symbols that represent your desired outcomes and goals for the year 2023. Consider adding photos of yourself doing certain activities or achieving milestones that are meaningful to you, such as graduating from college or running a marathon. You can also add quotes that motivate and encourage you along the way.
Take your time and make sure each item on your board is something that speaks directly to your ambitions for the year 2023. The more intentional your vision board is, the more likely it is to become a reality!
Conclusion
So what are you waiting for? Get started on creating your vision board for 2023! Remember to keep your end goal in mind and to be as specific as possible when it comes to your dreams and aspirations. And most importantly, have fun with it! When it comes to manifesting your dreams, the sky's the limit.