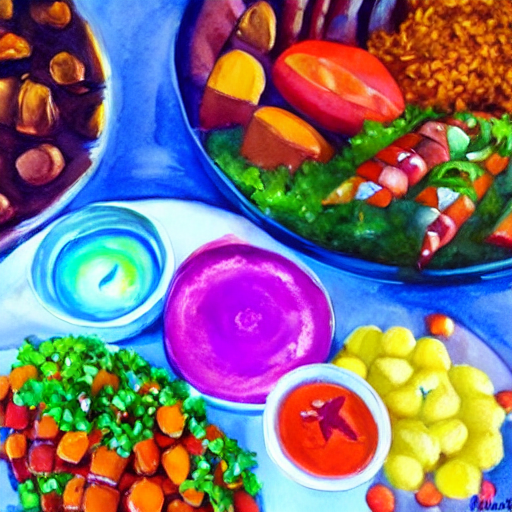 Whether you're a busy Black mom on the go or just looking to spice up your culinary repertoire, you'll absolutely love these five easy-to-make vegetarian West African-inspired meals.
As a single Black mom raising a gifted four-year old, I know how hectic and chaotic day-to-day life can be. But that doesn't mean you have to sacrifice tasty dinners in the process. If you don't have time to cook up something elaborate, these flavorful vegetarian dinners are sure to hit the spot!
From Jollof rice with plantains and black eyed peas to peanut soup with yam and spinach, these dishes will keep your taste buds satisfied and your family full. Let's dive into all of the delectable dishes coming from West Africa straight to your dinner table!
Introduction to West African Cuisine
As a busy Black mom, finding time for yourself can be a challenge. But when it comes to mealtimes, let me tell you— West African cuisine is a great answer. Not only is it delicious and packed with flavor, but it's also full of nutritious ingredients. And with these five quick and easy vegetarian dinners with a West African twist, you can get a meal on the table without all the fuss.
Typically, West African dishes are based around grains like sorghum or couscous and involve lots of flavorful ingredients like spices, herbs and vegetables. Common staples include beans and legumes like black eyed peas, cassava fufu (a starchy dish) as well as different types of sauces like peanut butter sauces or tomato-based sauces. There are so many amazing flavors and textures to explore!
So while you're busy taking care of your family, why not give yourself a break by making an amazing West African-style vegetarian meal? These five recipes will make it easy to put something on the table that's not only hearty and delicious but also healthy and satisfying.
Crunchy Coconut Rice With Peanut Sauce
As a busy parent, you know that it's important to get your kids to eat healthy, tasty, and ethnically diverse meals. And with West African cuisine, you get all that in one delicious dish. My favorite is the Crunchy Coconut Rice With Peanut Sauce. It comes together quickly and easily, and my kids love it.
Here's what you need:
1 cup of long-grain white rice
2 cups of coconut milk
1 teaspoon of vegetable oil
½ cup of diced onion
Salt to taste
And for the peanut sauce:
½ cup of peanut butter
¼ cup of water
1 tablespoon of lemon juice
1 teaspoon of curry powder
A pinch or two of salt
Just start by cooking the coconut milk and rice together in a medium pot over medium-high heat. Once it boils, reduce the heat to low and simmer until the rice is cooked through; this should only take about 15 minutes tops. While the rice is cooking, prepare your peanut sauce by whisking together all ingredients in a small bowl. When everything is ready, stir in the onion and oil before serving with the peanut sauce on top! Enjoy!
Jollof Rice and Garden Greens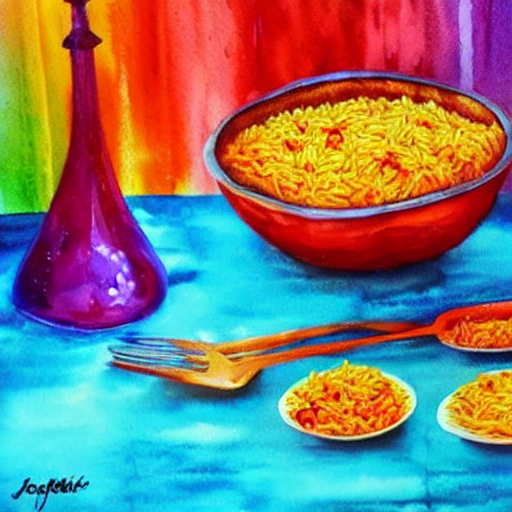 The third delicious West African Vegetarian dinner I love to cook is Jollof Rice and Garden Greens. It's one of those dishes that I can make with a few humble ingredients, and still have plenty for leftovers.
Jollof Rice is a classic West African dish made from white or brown rice, tomatoes, chili peppers, fresh herbs, onions, garlic and various other spices. In this recipe I use Basmati rice for its nutty flavor, which I also pair with kale and spinach leaves. Here's how you can make it:
Start by heating a few tablespoons of vegetable oil in a large pot with a thick bottom over medium heat
Add one chopped onion and sauté until the onion is softened
Add the garlic, ginger, basil and bell pepper to the pot and cook for about ten minutes
Add your tomato paste or puree to the pot along with the spices such as paprika, cumin, garlic powder and salt; stirring frequently to prevent burning
Pour in two cups of Basmati rice into the pot and stir everything together until it's mixed well; then pour in two cups of water or stock
Bring your pot to a boil before reducing it down to low heat; cover with a lid and let simmer for 25 minutes until all the liquid is absorbed by the rice
Stir in your garden greens like spinach and kale into your pot of jollof rice when the timer goes off; mix everything together before serving!
Egg and Plantain Hash
It's not all about stew-stews and Jollof rice, as there are plenty of options when it comes to quick and easy West African vegetarian dinners! The fourth option I'm going to share with you is Egg and Plantain Hash.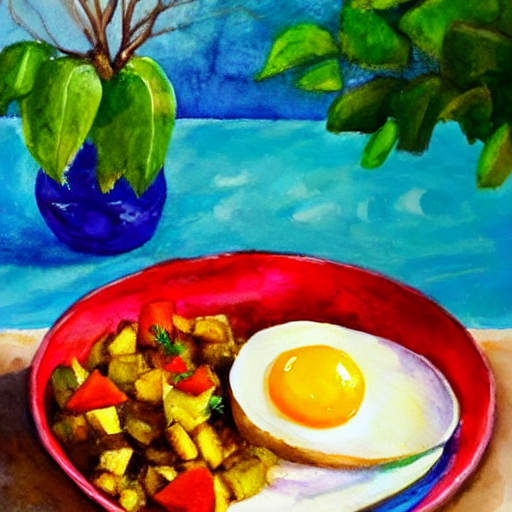 Egg and Plantain Hash is an interesting fusion of West African cooking with an omelet-like twist. It's an easy dish that can be made in no time, so it's great for those busy mornings when you're trying to make breakfast for the family.
I love this dish because it's so versatile; you can top it with whatever ingredients you want! Here's how I make this dish:
Start by heating a skillet on a medium heat, then add oil and chopped onions.
Add diced plantains and cook until lightly browned.
Push the plantains to the side and crack your eggs into the pan. Stir the eggs until cooked through.
Finally, sprinkle your favorite herbs or spices over top — I like to use black pepper, smoked paprika, and garlic powder — then serve with toast or naan bread for a delicious start to your day!
Egg and Plantain Hash is one of my favorite quick meals, especially during those busy days when I need something fast but still nutritious!
Spicy Garlic and Lime Tofu Stir-Fry
When I'm really crunched for time and need something quick, I always turn to this Spicy Garlic and Lime Tofu Stir-Fry. It comes together in less than 30 minutes and is packed with flavor. Plus, it's vegan, so all my plant-based eating friends will be happy.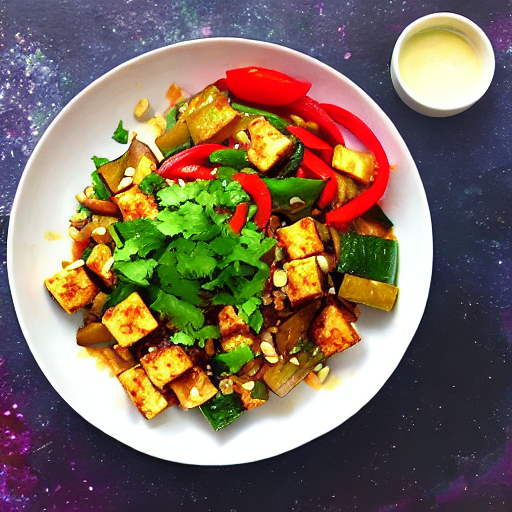 The key is to use firm tofu, as it will give you the best texture. To get the spicy flavor, I love dicing up some chili peppers or adding some dried red pepper flakes. To give the stir-fry some West African flair, I add chopped garlic and lime juice for an extra burst of flavor.
To finish off this delicious meal, you'll fry up some shallots and onions until golden brown. Then add in your cubed tofu and mix in soy sauce, garlic cloves, and chili pepper easily until everything is evenly coated. Finally toss in your vegetables such as bell peppers or broccoli — whatever you have on hand — cook until they are just done but still crunchy. Serve over a bed of steamed rice to make it filling enough for everyone at the table!
Sweet Potato and Garden Pea Curry
My Sweet Potato and Garden Pea Curry is a nutritious and tasty crowd-pleaser. It's also one of the quickest West African-inspired vegetarian dishes I've ever made.
This curry requires just a few ingredients, and you can top it with your choice of garnishes, like fresh coriander, lime wedges, and coconut yogurt or Greek yogurt. Here's how to make it:
Heat a splash of oil in a large saucepan over medium heat.
Add diced onion and cook for 5 minutes until softened.
Stir in diced sweet potatoes, garam masala, turmeric, paprika, and garlic powder; cook for 5 minutes until fragrant.
Add a can of coconut milk and simmer for 15 minutes until the potatoes are tender; stir in frozen peas.
Taste the curry before serving; adjust seasoning as needed with salt and pepper to taste.
Serve with your choice of garnishes mentioned earlier or any other accompaniment you like!
The best thing about this dish is that it doesn't take too long to make — meaning you can have dinner on the table in less than 30 minutes! Plus, it's full of healthy ingredients like sweet potatoes (which are high in fiber) and frozen peas (a great source of plant-based protein). So what are you waiting for? Give it a try tonight!
Preparing nourishing, fast, and flavorful dinners is my passion and my pleasure, so I'm so delighted to be able to provide you with these five West African-inspired vegetarian meals that are not only easy to make, but are also delicious and nutritious for your family.
The great thing about these meals is that they are also beautifully balanced, comprising proteins, carbohydrates, and healthy fats. Plus, they require minimal prep and there's no food waste. You can feed your family well and reduce stress at mealtime with ease.
Happy cooking (and eating!)